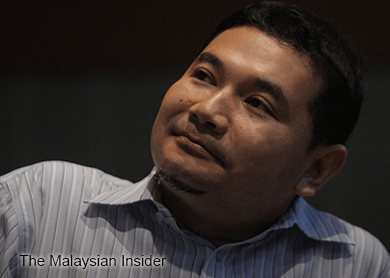 KUALA LUMPUR (Jan 26): Pandan MP Rafizi Ramli has been found guilty of criminal defamation by the Petaling Jaya Sessions Court today.
Rafizi, 37, was found guilty of  intentionally insulting Umno members with knowledge that it could disturb public peace through a statement in an article entitled Will Rafizi quit if Selangor is not toppled.
But he will not lose his seat as he was fined RM1,800 with no imprisonment.
The charge, under Section 504 of the Penal Code, carries a maximum imprisonment of two years or fine, or both upon conviction.
Rafizi risked losing his parliamentary seat if he was sentenced to a fine of more than RM2,000 or a prison term of two years.