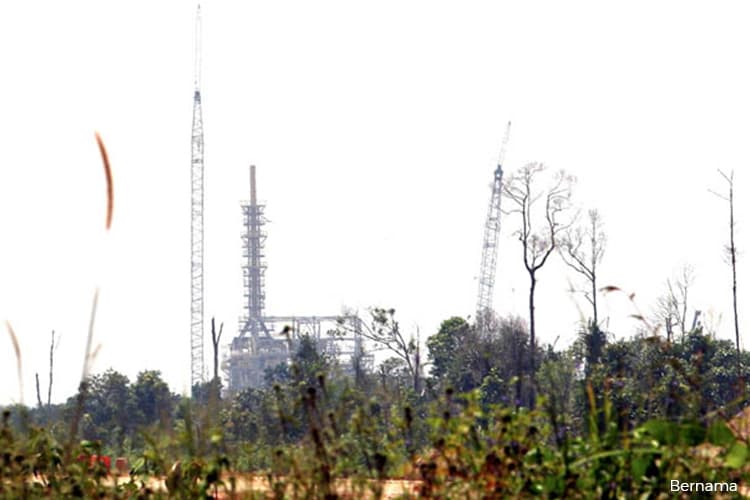 KUALA LUMPUR (Dec 4): The Ministry of Energy, Science, Technology, Environment and Climate Change said radioactive residue from the Lynas Advanced Materials Plant (LAMP) in Gebeng, Pahang, must be removed from Malaysia.
This is one of the pre-conditions that Lynas Malaysia must meet for future licenses or permission renewals, the Ministry said in the press statement. 
Lynas had, in 2012 given an undertaking to remove the radioactive residue from Malaysia, if necessary. 
The ministry said it views "seriously" the current accumulation of the two primary residues at the LAMP site namely, Water Leached Purification Residue (WLP) totalling 451,564 metric tonnes, and Neutralization Underflow Residue (NUF) totalling 1.113 million metric tonnes. 
WLP is a solid waste containing naturally-occurring radioactive material, while NUF is categorised as a scheduled waste.
The ministry said that on-site residue has been accumulated for six years since the start of Lynas' operations in 2012, and has been stored at LAMP's temporary Residue Storage Facility. LAMP has an existing temporary storage licence that will expire on Sept 2, 2019.
The latest decision of the Ministry to demand Lynas to remove the radioactive residue is based on the Executive Review Committee report on the operations of LAMP that was submitted to the ministry last week. The report was also published on the ministry's website today.
As for the non-radioactive NUF scheduled waste, the ministry said LAMP has to submit an action plan on the disposal of such accumulated wastes before its future applications for the storage of scheduled waste will be considered. The current approval for its scheduled waste storage is valid until Feb 15, 2019.
The latest development indicates that Lynas will not have its licence renewed in Malaysia should it fail to remove the radioactive residue from the country.