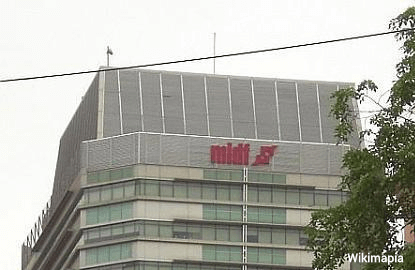 This article first appeared in Corporate, The Edge Malaysia Weekly, on June 27 - July 3, 2016.
QUESTIONS are being asked as to what Malaysian Industrial Development Bhd's (MIDF) long-term game plan is, now that its plan to acquire Asian 
Finance Bank Bhd (AFB) looks unlikely to pan out.
Acquiring AFB would have helped MIDF secure an Islamic banking licence, allowing it to offer the full spectrum of Islamic banking services.
MIDF, a development finance institution (DFI) that is wholly owned by Permodalan Nasional Bhd (PNB), already does some Islamic financing but there are limits to what it can do without a licence. It cannot collect retail deposits, for example — one of the cheaper sources of funding for regular banks. 
The Edge reported last month that a MIDF-AFB merger is likely off as they missed a February deadline to come up with a deal despite having been in talks for about six months. It is understood that while some of AFB's shareholders remain keen to pursue the merger and may ask Bank Negara Malaysia for an extension of time to keep negotiating, so far things have stayed quiet.
With the prospect of a merger with AFB looking dim, industry observers wonder about MIDF's next course of action if it is to grow sustainably in the increasingly tough and competitive financial services landscape.
Set up 56 years ago as the country's maiden DFI, MIDF's role was to ensure access to financing for local manufacturing-based companies. It has since transformed into a more diversified group with its key businesses today being investment banking, development finance and asset management.
The bulk of its revenue and profit comes from investment banking via MIDF Investment Bank Bhd but with capital markets having remained soft for a prolonged period now, it may need to identify new, more sustainable growth drivers, industry observers say. MIDF's asset management business has been loss-making. 
"MIDF is profitable and has been coasting along with the support of its strong shareholder (PNB) but it needs something more, which is probably why it wanted to get on to a banking platform (via AFB). It can't keep relying on investment banking ... its balance sheet is very small, so it can't really compete effectively with the likes of CIMB Investment Bank and Maybank Investment Bank," an industry source remarks. 
"It will be interesting to see if it decides to pursue a banking licence on its own now. Yes, Bank Negara isn't giving out licences but I wouldn't rule it out. If it has got the right business model and a niche value proposition, with strong government backing ... who knows?" the source adds.
Another banker, however, has reservations about MIDF potentially becoming a full-fledged Islamic financial institution. "The point is, they have never really talked about their capability to do banking, so one wonders."
MIDF did not respond to calls or emailed questions from The Edge.
Just three weeks ago, the group — once a listed entity before PNB took it private — said in a press release that its development finance division had started offering a full range of shariah-compliant products for all its new businesses effective June 1 this year. All applications for financing received from June 1 would be approved primarily under MIDF's Islamic financing products.
"This is a major milestone towards making the division a fully shariah-compliant entity," it said. This set industry tongues wagging as it was seen as a clear indication that the group was increasingly looking to its Islamic businesses for growth.
Islamic financing currently constitutes about 60% of its financing portfolio. The products cover all sectors, such as factory financing, industrial hire purchase, machinery projects, working capital and revolving credit. According to MIDF, 97% of its existing clients have businesses that comply with shariah requirements and have the potential to be converted to an Islamic financing facility.
But even while it may be charting a new growth path for itself, it remains to be seen how it will do financially. One of several DFIs that do not come under the purview of Bank Negara, MIDF has yet to release its financial statement for the year ended Dec 31, 2015 (FY2015). 
For the nine months of FY2015, it reported a net profit of RM79.55 million compared with RM72.01 million in the previous corresponding period. The investment banking business contributed a profit of RM60.62 million (against RM46.84 million a year ago) while development finance contributed RM26.67 million (versus RM29.21 million). Asset management made a loss of RM861,000 compared with a loss of RM1.78 million in the previous year.
MIDF's 3QFY2015 net profit slumped to RM15.75 million from RM39.45 million in 2QFY2015 due to an impairment made on loans, advances and financing to the tune of RM3.65 million compared with a writeback of RM5.88 million in the second quarter.
As at end-September, its net impaired loans as a percentage of gross loans, advances and financing, less individual impairment allowance, stood at 5.05% compared with 4.06% the previous year.
In the last five years, MIDF's net profit peaked at RM131.68 million in FY2013 before coming down to RM117.61 million in FY2014. Its FY2015 results will certainly be closely watched.