This article first appeared in City & Country, The Edge Malaysia Weekly, on May 4, 2020 - May 10, 2020.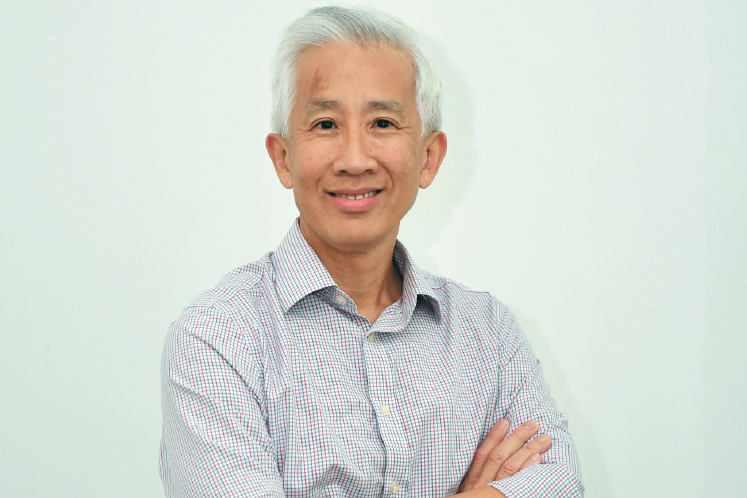 Lee: Are architects still the traditional custodians of quality in buildings?
Photo by Low Yen Yeing/Edgeprop.my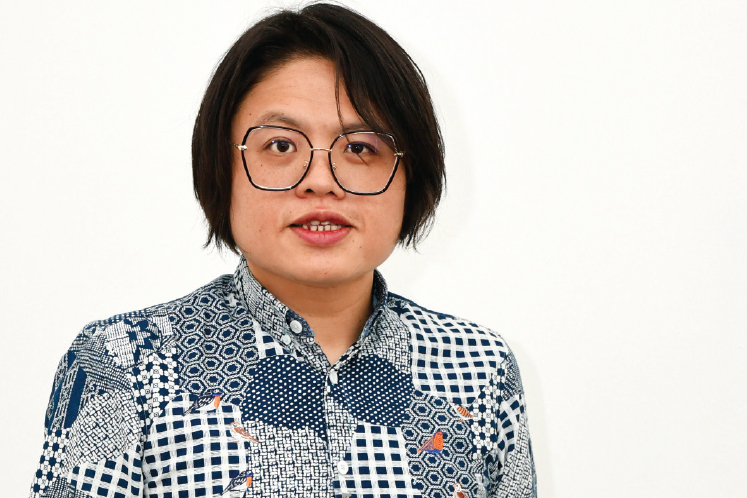 Tan: The quality of works on buildings is a subjective matter. It is hard to define.
Photo by Low Yen Yeing/Edgeprop.my
Building defects have always been an issue in property development. Practitioners find dealing with defects after the completion of a project an ordeal, and it is a source of dispute among developers, designers, contractors and purchasers of commercial and residential properties. 
To encourage a dialogue on building defects, The PAM Online Series on "The state of quality of works on completed projects" was hosted by Pertubuhan Akitek Malaysia (PAM) on April 23.
Speakers at the event included Architect Centre Sdn Bhd director Anthony Lee Tee and Chur Associates founder and managing partner Chris Tan. They discussed how defects can be mitigated by means of design, contract provision, good industry practices and regulatory compliance.
"[Quality of works] is a controversial subject in the industry, and it is something that we have been looking into for the last 12 years," said Lee. 
"Are architects still the traditional custodians of quality in buildings? Do we still call the shots? 
"Today, there are more stakeholders and factors involved in achieving quality buildings; the traditional custodians were the employers, clients, architects, engineers, quantity surveyors, contractors and nominated subcontractors (NSC), but the 'new norm' involves design builds, a proliferation of international project management consultants, value engineering and 'parang' contracts," he noted.
"There are also the Industrialised Building System (IBS), Green Building Index (GBI), QLASSIC (Quality Assessment System in Construction, carried out by the Construction Industry Development Board), Strata Management Act 2013, strata-title developments, different property managements, tribunals and disputes," he added.
"Based on our observation, one of the fundamental factors [contributing to] building defects comes from value engineering [which also affects the fees, specifications and workmanship]. Today, projects are constantly being driven by costs and time, and quality seems to take a backseat," said Lee.
"Sadly, many architects are being relegated to looking at the aesthetic and doing authority submissions. As architects, we need to consider how much costs and time have infiltrated the industry and affected the quality of buildings," he continued.
"The contract administration is different now because we are working in a more dispute-prone environment. There is a decline in our ability to perform as professionals. Contracts are not written down properly — we see a lot of 'handshake' contracts or 'parang' contracts, which means they are one-sided [and can lead to disputes]," said Lee.
He added that common defects include cracks to masonry walls, water seepage and leaks, electrical defects, inadequate fire protection system and escapes, unregulated use of glass, defects in connection with plumbing, waste pipes, tiles, paint and waterproofing, illegal extensions and unregulated alterations. "Designing for maintainability is crucial, especially in the long term," he pointed out.
"There is also the difference in interpretation when it comes to the defect liability period (DLP), warranties, service life and life cycle maintenance, which would range from 24 months to 50 years. It is a question of liability," he said.
During the second half of the session, Chur Associates' Tan explained the perspective of homebuyers in dealing with home defects and managing disputes.
"The quality of works on buildings is a subjective matter. It is hard to define," he said. He then proceeded to share a video of an angry purchaser that went viral last year. "From the perspective of this buyer, the complaints included a door that was hard to open, cracked marble tiles, poor choices in furniture and no curtain rods.
"Some of the words used in promoting this property included 'quality, luxury, smart, functional and impeccable taste'. The copywriter's words are subjective, and it is impossible to measure what is 'impeccable' from a legal perspective," Tan pointed out. He said the contract set out the various parties' liabilities.
According to him, it is about expectation management. The price and value of a property will also determine the level of expectations. "For example, a cracked marble tile in a property worth RM2,000 psf may be unacceptable compared with that in a RM500 psf property," said Tan.
He noted that there can be objective standards. "We must look at the seller, employer (developer/contractor) versus the buyer. Price matters. In line with price determination, branding is critical in expectation management. Other important objective factors include materials and finishing, workmanship, functionality (fixtures and fittings), product warranty and non-standard contracts," he said.
"For DLP, the 5% defects detected, is it easy to claim? And the typical period of 24 months, is that enough? Professionals in the industry should consider this. In terms of the nature of the defects, the difference between patent (visible defects) and latent (not so visible and may require experts' input) should be considered."
Tan listed the essential factors in expectation management. "The factors are the nature of the development [whether residential or non-residential], furnished or not furnished, main parcel or accessory parcel or common property. Single use or mixed use or integrated development; they all require different safety requirements. These are things for professionals to consider in designing a property."
The discussion also covered the public's expectations and architects' responsibilities. "There is certainly a gap between the expectations of the public and of professionals in relation to the quality of buildings. The public's level of expectations is higher, especially when it comes to branding and promotions. Factors such as safety, according to the standards of the courts, the local authorities and the different professional bodies, are interpreted differently. The key is to find a good balance," said Tan.
The discussion looked at efforts made to improve quality of building works. "There was an effort by Jabatan Kerja Raya (JKR) Malaysia to consolidate all these issues on defects and try to have a one-size-fits-all quality standard that can act as a benchmark. I do not agree with this, as I feel it may create more mismatched expectations in the industry," said Architect Centre's Lee.
"The way forward is to create awareness and educate the public on what should be considered good quality. With all our platforms today, even social media, it is important to be discerning and to understand the overall market. As for architects, they must ensure that the designs include good safety, sustainability and maintainability so that buyers are not burdened," he added. 
The option of raw, unfurnished units was also raised, as it gives homebuyers more power in deciding on the finishes of their units. "Perhaps the government and authorities should consider this model (of unfurnished units) as an option, especially as part of the sale and purchase agreement," said Lee.