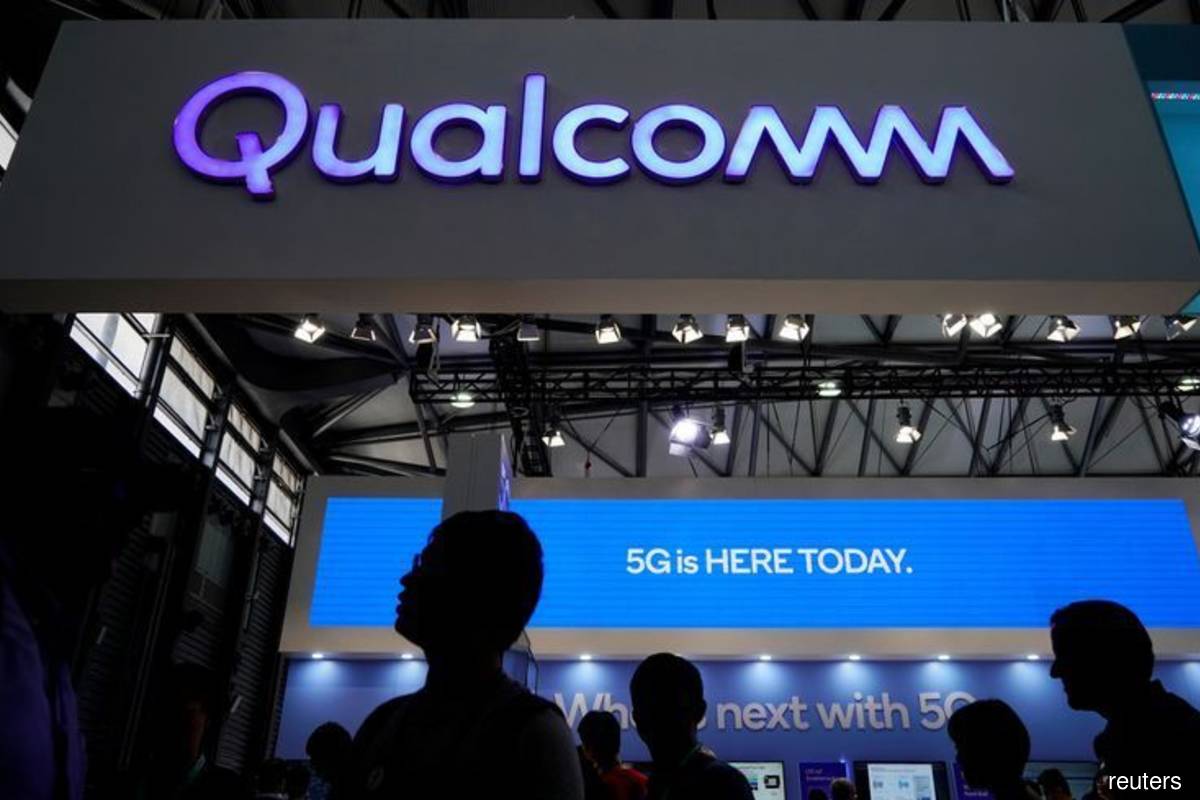 SAN FRANCISCO (Jan 13): Qualcomm Inc, the world's biggest provider of smartphone processors, said it's buying server chip design startup Nuvia Inc for US$1.4 billion.
The move adds a team led by former Apple Inc chip design head Gerard Williams, founder of Nuvia, that was developing high-performance server silicon. Qualcomm didn't specify what products the team will work on other than to say it'll help the company's existing Snapdragon portfolio and create chips "that serve multiple industries."
The announcement Wednesday, which unusually featured endorsements from Microsoft Corp, Alphabet Inc's Google, Samsung Electronics Co, Lenovo Group Ltd and automakers such as General Motors Co, is evidence of incoming Chief Executive Officer Cristiano Amon's ambition to expand Qualcomm's reach outside its stronghold in smartphones. Amon has fledgling efforts in personal computers and networking gear chips and a growing business in automotive silicon. None of those initiatives rival the company's modem and smartphone processor businesses as sources of revenue.
"5G, the convergence of computing and mobile architectures, and the expansion of mobile technologies into other industries are significant opportunities for Qualcomm," said Amon in the statement. "The Nuvia team are proven innovators, and like Qualcomm, have a strong heritage in creating leading technology and products."
In purchasing Nuvia, a startup founded in February 2019, Qualcomm is getting a group of experienced chip designers who've recently worked for Apple and Google and have experience at companies such as Arm Ltd. Nuvia is part of a wave of startups aiming to take sales from stagnating incumbent Intel Corp in markets like servers and personal computers. Such companies work to complement in-house design efforts at firms trying to create more efficient chips tailored to specific tasks, such as Amazon.com Inc's AWS Graviton processor.
Nuvia has published projections that claimed its planned server chips would beat Intel on performance. Qualcomm previously shuttered its own server market effort.
Williams was at Apple for nine years before leaving to create Nuvia. During his tenure, the iPhone maker's range of A-series processors became widely acknowledged as the best in the mobile industry. Last year Apple segued that capability into replacing Intel processors in its Mac personal computer lineup.