This article first appeared in The Edge Financial Daily, on October 17, 2018.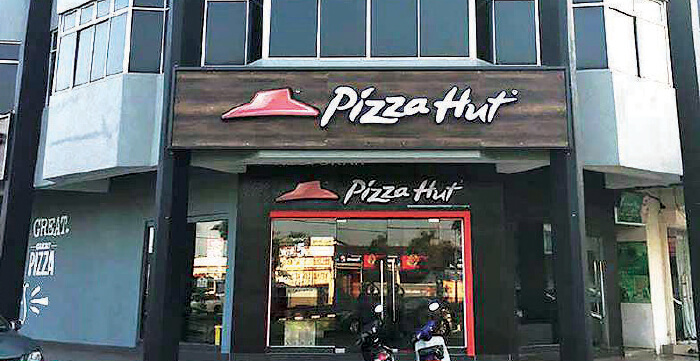 QSR, which operates KFC and Pizza Hut outlets in the country, is led by its chairman Kamaruzzaman.
KUALA LUMPUR: Two years after news broke of QSR Brands (M) Holdings Bhd relisting on Bursa Malaysia, the plan is finally taking off.
The initial public offer (IPO), which entails the issue of up to 1.465 billion shares, is expected to be among the sizable ones after Lotte Chemicals Titan Bhd, which raised RM3.77 billion last year.
Johor Corp (JCorp) president and chief executive Datuk Kamaruzzaman Abu Kassim was quoted by the media as saying that the group is looking to raise RM2 billion through the listing exercise. He had pegged QSR's market value upon listing at an estimated RM6 billion.
On an back of envelope calculation, based on an enlarged capital of 4.188 billion shares, QSR's share price could be at RM1.40 — level with an estimate market capitalisation of RM6 billion.
QSR, which operates the Kentucky Fried Chicken (KFC) and Pizza Hut outlets in the country, is seeking a listing on the Main Market of Bursa Malaysia.
Despite fierce competition in the food and beverage sector, QSR's net profit grew 61.3% to RM182.98 million in the financial year ended Dec 31, 2017 (FY17), from RM113.44 million in FY16. Revenue was 7.45% higher at RM4.56 billion compared with RM4.24 billion in FY16.
The company reported a cash position of RM483.84 million as at FY17.
According to its draft prospectus on the Securities Commission website, as at Dec 31, 2017, it operates 800 KFC restaurants in Malaysia, Singapore, Brunei and Cambodia, and 472 Pizza Hut restaurants in Malaysia and Singapore.
Of the 1.465 billion new shares issued, up to 1.298 billion shares, will be allocated to institutional investors, where up to 837.67 million shares will be allocated to Malaysian institutional and selected investors, as well as foreign institutional and selected investors.
The remaining 460.72 million shares will be allocated to bumiputera institutional investors and selected investors approved by the international trade and industry ministry.
The remaining 167.53 million shares, or 4% of the enlarged issued share capital, will be issued to retail investors. Of this, 125.65 million shares or 3% will be made available to the Malaysian public and the rest for application by eligible persons.
QSR said the final retail price per share will be determined after the institutional price per share is fixed on the price determination date.
In 2012, JCorp, together with the Employees Provident Fund (EPF) and private equity firm CVC Capital Partners Ltd, took QSR and its unit KFC Holdings (M) Bhd (KFCH) private in a RM5.2 billion deal that was completed in February 2013.
JCorp is currently the major shareholder of QSR, with a 51% stake, while the EPF holds 25% and CVC Capital Partners Ltd 24%.
As for its management, QSR is led by its chairman Kamaruzzaman, and managing director Datuk Seri Mohamad Azahari Mohamed Kamil. Merrill Christopher Pereyra is the executive director and chief executive officer of its restaurants division.
To recap, in December 2011, JCorp and CVC — via their buyout vehicle Massive Equity Sdn Bhd (MESB) — made a joint takeover offer for the assets and liabilities of QSR and KFCH.
The takeover offer valued QSR at RM2.06 billion, or RM6.80 a share, and that of KFCH at RM3.17 billion or RM4 per share. MESB had also offered RM3.79 and RM1 for each warrant in QSR and KFCH respectively.
Later, EPF emerged as the leading partner in the takeover bid by acquiring a 51% stake in Melati Asia Holdings Ltd from CVC, which was left with the remaining 49% stake, raising objection of certain parties that QSR and KFCH should be kept in Malaysian hands. Melati Asia and JCorp were in turn 49:51 partners in MESB.