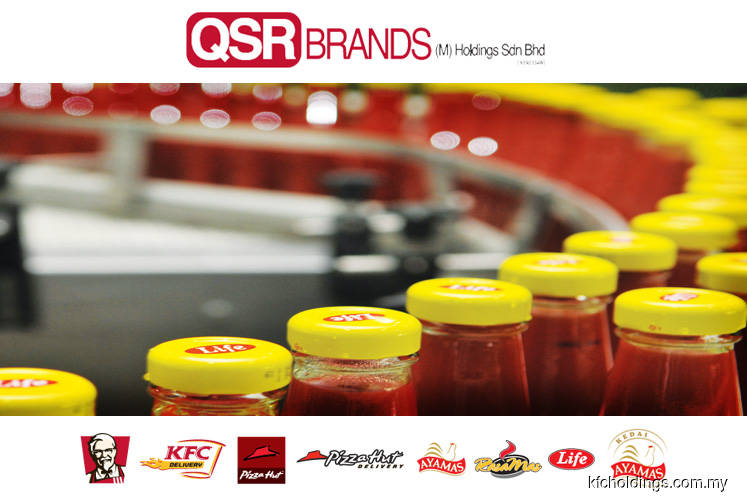 KUALA LUMPUR (Feb 28): QSR Brands (M) Holdings Bhd is on track to return to Bursa Malaysia by the first half of 2019 (1H19).
Managing director Datuk Seri Mohamed Azahari Kamil said the company was currently finalising its document.
"Hopefully we can finalise and submit it to the Securities Commission Malaysia (SC) as soon as possible," he told reporters on the sidelines of the Memorandum of Agreement (MoA) exchange ceremony between QSR Brands and FatHopes Energy Sdn Bhd here today.
Asked why it took the company so long to be listed on the local exchange, Mohamed Azahari said the company was waiting for its 2018 accounts to be audited.
"That would add value to our IPO as we have just finalised all the accounts," he said.
Asked if the company would proceed with its initial aim of raising RM2 billion from the initial public offering (IPO), Mohamed Azahari said it was the estimated figure that the company aimed to raise from the market.
"But it will still be subjected to the approval and valuation," he added.
It was widely rumoured that QSR Brands would be re-listed on Bursa Malaysia after delisting from the local bourse in 2013.
QSR Brands is the operator of 820 KFC restaurants in Malaysia, Singapore, Brunei and Cambodia. It also operates more than 470 Pizza Hut restaurants in Malaysia and Singapore.
Mohamed Azahari said the company aims to open an additional 24 KFC restaurants in the country by year-end.
On the partnership with FatHopes Energy, Mohamed Azahari said the agreement enables the latter to deploy the FHE iTank system, an innovative used oil aggregation solution, in all KFC restaurants.
"It is designed to enhance operational efficiencies within the restaurant's kitchen by eliminating direct handling, as well as increase recovery yields significantly," he added.