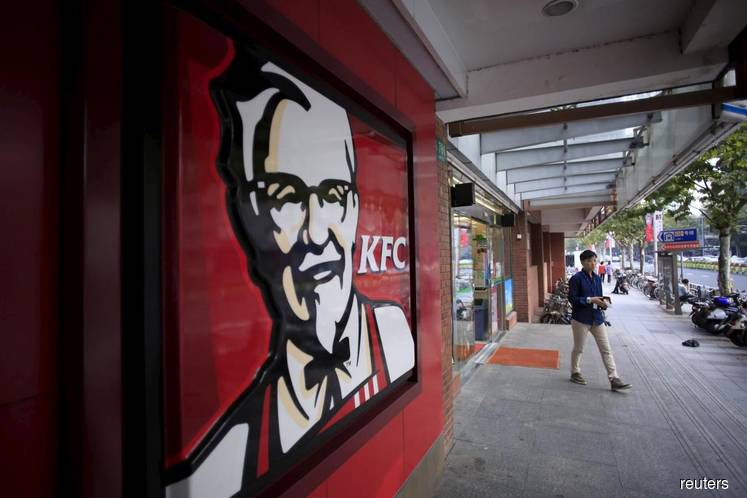 KUALA LUMPUR (April 10): QSR Brands (M) Holdings Bhd, which operates the KFC and Pizza Hut chain of restaurants in Malaysia, has confirmed that it has decided to re-time its initial public offering (IPO) following discussions with its bankers.
It did not say when the new listing date will be. It was initially slated to return to Bursa Malaysia by the first half of this year.
"In the meantime, the group will continue to focus on delivering results through the execution of the various initiatives for KFC, Pizza Hut and Ayamas," it said in a short statement today.
The region's largest quick service restaurant operator revealed its IPO plans in October last year and was aiming to raise RM2 billion by listing up to 1.465 billion shares on the Main Market of Bursa Malaysia.
On May 2, 2018, Kamaruzzaman had also pegged QSR Brands' market value upon listing at an estimated RM6 billion. At the time, it was aiming to list by November that year, but this was delayed as the group said it was waiting for its 2018 accounts to be audited.
In March, QSR Brands managing director Datuk Seri Mohamed Azahari Kamil also reportedly said the group was on track to return to Bursa by the first half of 2019.
In today's statement, QSR Brands said it operates 820 KFC restaurants in Malaysia, Singapore, Brunei, and Cambodia. It is also the operator of Pizza Hut in Malaysia and Singapore, with more than 390 restaurants and delivery concepts in Malaysia and 75 restaurants and delivery concepts in Singapore.
In addition to its restaurant operations, it is also involved in breeder and contract broiler farming, hatchery, poultry production and processing, as well as a host of ancillary businesses including baking, commissary and sauce production.