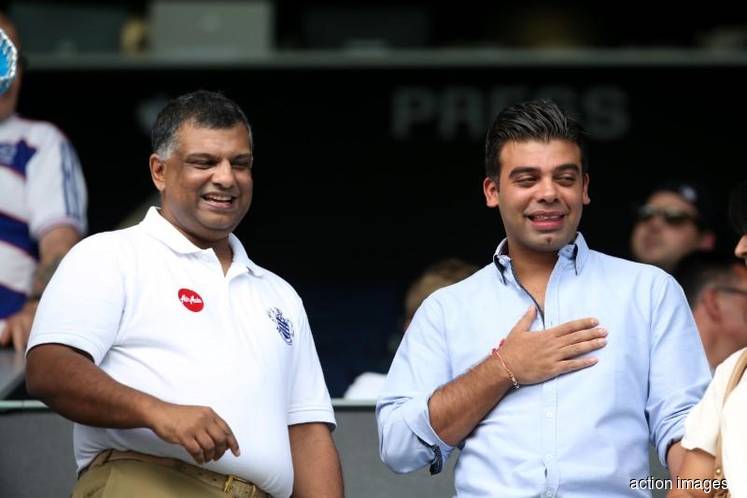 (Aug 16): Queens Park Rangers have appointed Amit Bhatia as their new chairman, with co-chairmen Tony Fernandes and Ruben Gnanalingam stepping aside.
Fernandes, who founded airline AirAsia, has been with the Championship club since taking over in 2011.
"It's time for the club to have a chairman who is based in London," said the Malaysian businessman.
Bhatia will work alongside chief executive Lee Hoos, who is looking to move the club away from Loftus Road.
Former vice-chairman Bhatia will swap roles with Gnanalingam and also chair the club's trust.
Fernandes, who also previously founded Formula 1 team Caterham, has been majority shareholder at QPR since he acquired a 66% stake from Flavio Briatore and Bernie Ecclestone.
"It's a good time for a change as the club is now in a stable position and this will give the new chairman a good foundation to build upon," the 54-year-old said.
"It was important for me to step down at a time where we have solved many issues such as Financial Fair Play (FFP), making the club sustainable, building a strong academy and having a strong backroom team."
Bhatia joined the board at Loftus Road in December 2007 as representative of father-in-law Lakshmi Mittal after the Indian steel magnate bought a shareholding alongside Briatore and Ecclestone.
He resigned as vice-chairman in 2011 following disagreements with the club's board, but later returned.
In July, QPR were fined £17m as part of a £42m settlement for breaching Financial Fair Play rules.