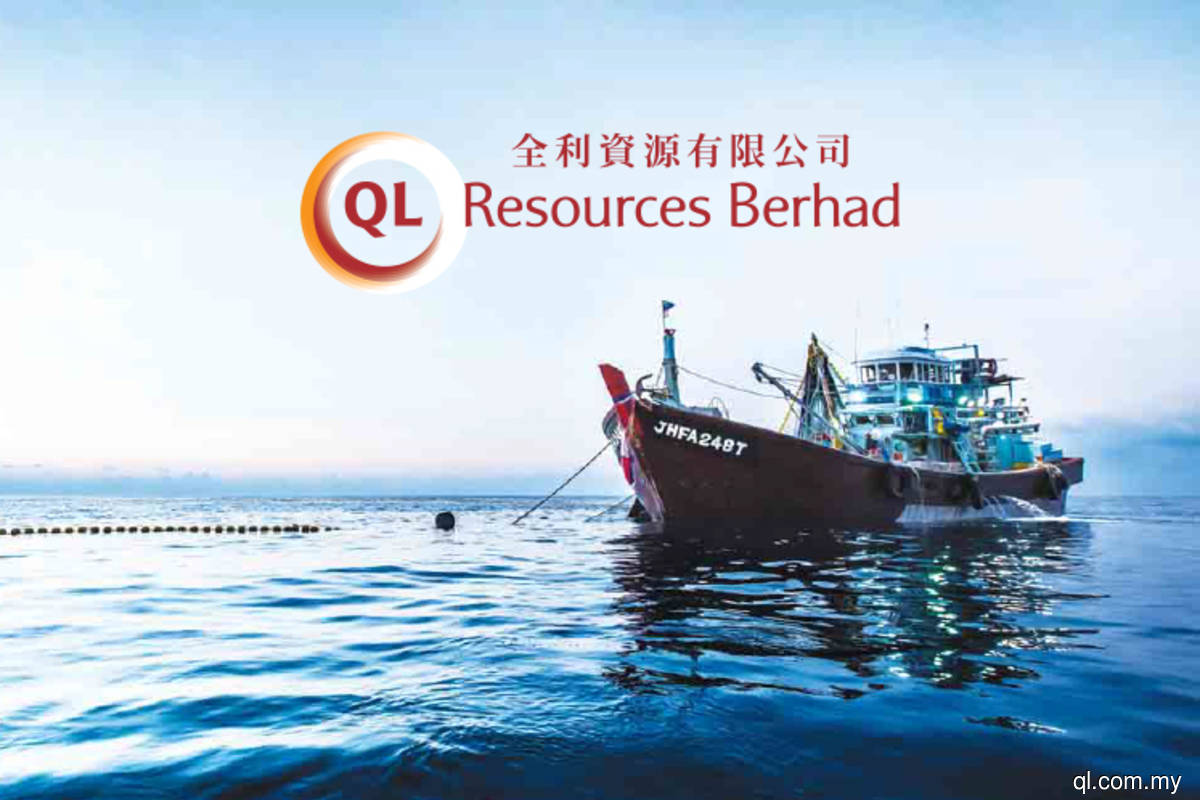 KUALA LUMPUR (July 28): QL Resources Bhd highlighted the cost pressure it is facing amid supply chain disruption, and inflationary pressure will further narrow its margins, according to its chairman Dr Chia Song Kun. 
In a statement in the group's latest annual report, Chia said the risk of a recession had also exacerbated the group's operating condition, but stressed that QL will uphold its responsibility to provide Malaysians with nourishing and affordable protein sources.
"The Russia-Ukraine war has heightened the inflationary environment, driving costs of logistics, fertilisers and energy upwards. 
"The performance of QL in the financial year ending March 31, 2023 (FY23) is reliant on the extent of the disruption caused by the war, and the severity of its impact on commodity flows.
"The increased costs will only cascade onto soybean meal and corn production, the main feed for livestock. Ultimately, the high prices of corn and soybean will be at the mercy of volatile input prices (fertilisers and energy), adverse weather patterns (La Nina) and macroeconomic uncertainties," he elaborated. 
Meanwhile, Chia added that QL remains assured that its governance, strategy and policies will guide the group to achieve positive results.
"Our risk management policies and procedures assist the business to identify, monitor and respond to key risks, allowing us to capture opportunities when they arise. 
"In the face of adversities, our strategies will navigate the way forward as prospects remain positive," it said. 
For the fourth quarter ended March 31, 2022, the group's net profit dropped 39.43% to RM69.39 million, from RM114.57 million a year earlier, amid sharply higher raw material prices, rising fuel cost and disrupted operations.
The lower earnings came despite a 12.62% rise in revenue to RM1.37 billion, from RM1.22 billion, on the back of higher revenue contributions from most of the company's business segments. 
For FY22, QL's net profit declined 30.32% to RM217.32 million, from RM311.91 million previously.
Annual revenue, on the other hand, grew 19.84% to RM5.25 billion from RM4.38 billion.
Shares in QL traded one sen or 0.19% higher at RM5.24 at the time of writing on Thursday (July 28), giving it a market capitalisation of RM12.75 billion. 
Read also:
QL Resources 4Q net profit falls on higher raw material prices, declares 3.50 sen dividend