This article first appeared in The Edge Financial Daily, on March 9, 2018.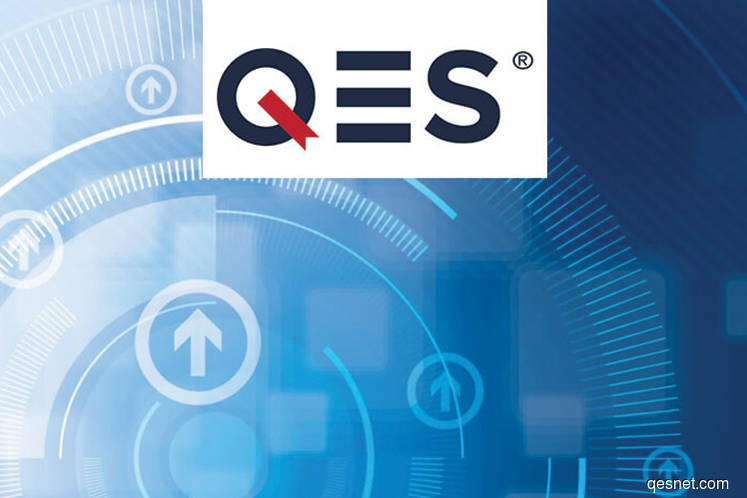 KUALA LUMPUR: Shares in QES Group Bhd made a strong debut on the ACE Market of Bursa Malaysia yesterday, opening at 23.5 sen – 23.7% above its initial public offering (IPO) price of 19 sen per share.
During the day, the stock touched a high of 24.5 sen and low of 21.5 sen, before closing at 22 sen, 3 sen or 15.79% above the issue price. That values the company at RM166.83 million. A total of 123.03 million shares changed hands, making it the most actively traded counter on Bursa.
QES' core business is in the distribution of inspection, test and measurement equipments such as microscopes and spectrometers, semiconductor materials such as quartz parts, and related engineering solutions.
It also manufactures optical inspection equipments, automated handling equipments such as printing and labelling systems, and advanced wafer measurement system.
The company has received strong interest from investors for its IPO of 151.66 million new shares, which saw its public portion 19 times oversubscribed.
The listing of QES' shares raised RM28.82 million for the company, of which RM10.72 million (37%) will be used for capital expenditure (capex) to purchase demonstration equipment for its distribution division in order to better support its customers across Indonesia, Singapore, Vietnam, Philippines and Hong Kong.
It will further utilise RM7 million (24%) to repay bank borrowings; RM4.85 million (17%) for development of three key products under its manufacturing division; RM3.25 million (11%) for working capital and the remaining RM3 million (11%) to defray listing expenses.
In a statement yesterday, QES managing director and president Chew Ne Weng said the company is optimistic about the semiconductor industry outlook as more big multinational customers increased their investments in automated handling equipment.
"We believe the semiconductor industry is still riding on the upcycle. Hence, we do not foresee any letdown in global semiconductor sales in the immediate term," he added.
The company will bank on the growing demand for semiconductors in the short run, particularly through its manufacturing division's automatic vision inspection and automated handling equipments.
In a report yesterday, Rakuten Trade Sdn Bhd head of research Kenny Yee shared that QES' three products have better margins compared with its distribution division. The company also has unbilled purchase orders amounting to RM45.3 million to be recognised this year, it noted.
On QES' prospects, Yee pointed to global semiconductor sales which rose 22.7% on-year to US$37.7 billion in January 2018. "This augurs well with QES as its customer base are multi-national companies from the semiconductor, electrical and electronics industry," he said.
Yee has a "buy" call on QES, with a target price of 27 sen based on 11 times price-to-earnings ratio for the financial year ending Dec 31, 2018.