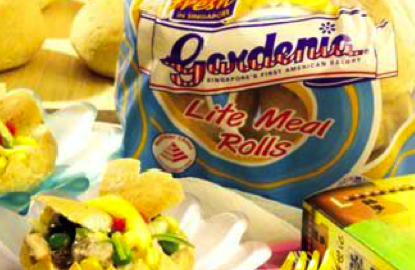 SINGAPORE (Feb 24): QAF has proposed to sell a 20% stake in Gardenia Bakeries (K.L.) Sdn Bhd to Padiberas Nasional Bhd (BERNAS), Malaysia's rice regulator and distributor, for about $30 million.
Its wholly owned subsidiary, Gardenia International (S), has entered into a conditional sale and purchase agreement to sell 13.7 million shares in Gardenia KL to BERNAS.
Gardenia KL is  involved in baking and distributing bread and other bread-based products in Malaysia.
Gardenia International currently owns 70% of the total issued share capital of Gardenia KL. The remaining 30% is held by BERNAS.
QAF says the sale consideration represents a 268% premium over the net asset value of Gardenia KL as at Dec 31, 2015.
In terms of price-to-earnings ratio, it is about 12.2 times based on Gardenia KL's FY2015 net profit.
Upon completion of the proposed sale, Gardenia KL will be equally owned by Gardenia International and BERNAS.
QAF says the proposed sale is an attempt to meet the equity condition requirement by Malaysia's Ministry of International Trade and Industry (MITI).
Gardenia KL, which holds three manufacturing licences issued by MITI, is required to have a minimum ownership of 70% held by Malaysians.
The proposed sale is subject to approval by MITI to allow the equity condition to be revised down to 50%, and the remaining half to be held by non-Malaysians.
QAF shares ended 1% lower at $1.02.