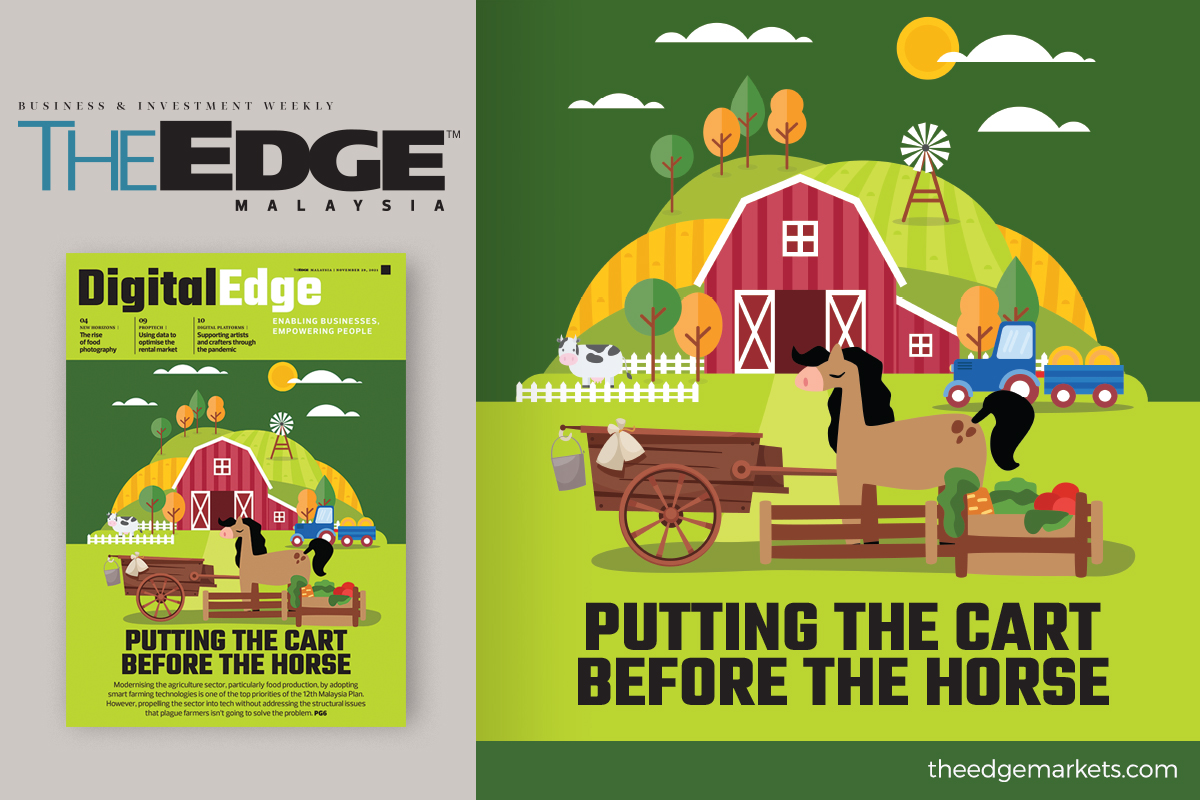 KUALA LUMPUR (Nov 29): Agriculture is a high-risk and gruelling industry with few rewards but essential. However, in recent years, advanced technologies have been improving production and productivity as well as reducing operational costs.
With 5G set to roll out, a wide range of enhanced technologies will open up opportunities for farmers. The use of artificial intelligence (AI), drones and Internet of things (IoT) devices and sensors could tremendously improve crop efficiency and sustainability.
Recognising that the agriculture sector lacks high-technology adoption, the Malaysian government, through the 12th Malaysia Plan (12MP), is pushing the adoption of smart technologies to elevate the sector from improving the output of industrial crops to providing equitable and sustainable growth for smallholder farmers.
The five-year plan, effective until 2025, entails strategies to build a smart farming framework that will complement the soon-to-be-launched National Agrofood Policy 2021-2030 and the National Agricommodity Policy 2021-2030.
But, while the government and larger industry players are heavily backing technology as a solution to the woes faced by smallholder farmers, structural issues that have long plagued the agriculture sector remain and cannot be ignored. For example, the traditional farmer, on a daily basis, battles plenty of non-technical challenges. Our waterways are clogging from agricultural run-offs and there is also the problem of degrading fertile land due to a combination of intensive farming practices.
Read this in the latest issue of DigitalEdge, out now with the Nov 29 issue of The Edge Malaysia weekly.
Save by subscribing to us for your print and/or digital copy.
P/S: The Edge is also available on Apple's App Store and Android's Google Play.