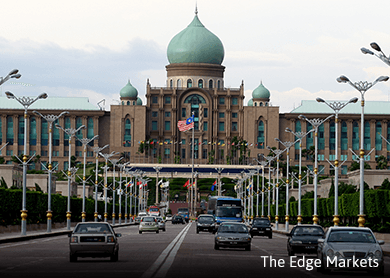 (Apr 9): Putrajaya today made some changes in the proposed amendments to the Sedition Act 1948 following criticism from many quarters, including both Barisan Nasional (BN) and Pakatan Rakyat (PR) coalitions.
One of the changes included the removal of the non-bailable clause, which critics said would give too much power to the police and undermine the rule of law in the country.
Putrajaya, in a bid to "strengthen" the Sedition Act, on Tuesday tabled a bill to amend the colonial-era law which included a provision where bail would be denied to those charged under the act.
Earlier, reports said the proposed amendments would include two new sections: 5A and 5B.
Section 5A states that for a person charged under Subsection 4(1)(a), if there is a certificate in writing by the public prosecutor stating that it is not in the public interest to grant bail to the accused, no bail will be granted.
This section has now been taken out. Following this, the section that was previously noted as Section 5B, on the surrendering of travel documents to the court, has been re-positioned as Section 5A.
The section states that the court will have the power to prevent those charged under the act and released on bail from leaving the country by ordering them to surrender their travel documents for a certain period.
Putrajaya was also set to reduce the minimum sentence of imprisonment from five to three years, for offences under the new subsection dealing with seditious remarks that can lead to bodily injury or property damage.
With the amendment, Putrajaya said importing seditious publication was no longer considered an offence and would "preserve the discretion of the court whether to grant bail for sedition offences".
MPs from both BN and PR have criticised the proposed amendments, which, they described as alarming and draconian.
BN's Kinabatangan MP, Bung Mokhtar Radin said lack of public awareness on the changes resulted in confusion.
He wants Putrajaya to withdraw the amendments to the Sedition Act so that more discussion on the controversial changes could be held.
Activists and opposition politicians meanwhile were concerned that it would give Putrajaya a new tool to silence critics as most of those charged with sedition were political dissenters.
From February to March, about 160 people were arrested and investigated under the Sedition Act, most of them opposition politicians and activists, for offences such as questioning the Federal Court's judgment on Datuk Seri Anwar Ibrahim, as well as for taking part in rallies for his release.
Others investigated include cartoonists, academicians, lawyers and journalists. – The Malaysian Insider