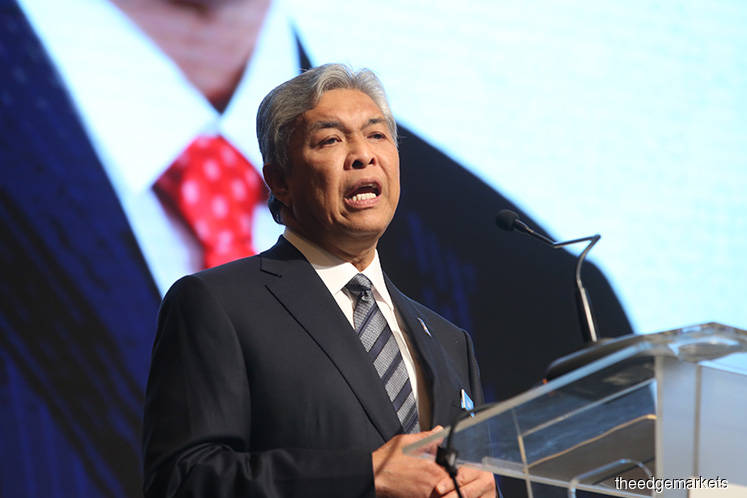 KUALA LUMPUR (Aug 6): The government said it has no evidence that Umno president Datuk Seri Ahmad Zahid Hamidi owns RM230 million in assets.
"There is no statement or evidence to support the existence of this money," said Minister in the Prime Minister's Department Liew Vui Keong in a parliamentary written response dated Aug 2 to Bukit Gelugor MP Ramkarpal Singh, who wanted to know if the government would investigate allegations that Zahid had RM230 million in assets.
Liew said the Malaysian Anti-Corruption Commission (MACC) will investigate if there is justifiable information and evidence regarding the claim.
Allegations about Zahid's wealth surfaced last August when he got involved in a public spat with Tun Dr Mahathir Mohamad.
Dr Mahathir, who is now the Prime Minister, claimed that Zahid had declared his assets to him in 1996 which amounted to nine figures when Zahid was Umno Youth chief during that time.
At the time, Zahid accused Dr Mahathir of lying and welcomed investigations by the MACC.
He also urged MACC to investigate Dr Mahathir's children on their source of wealth.