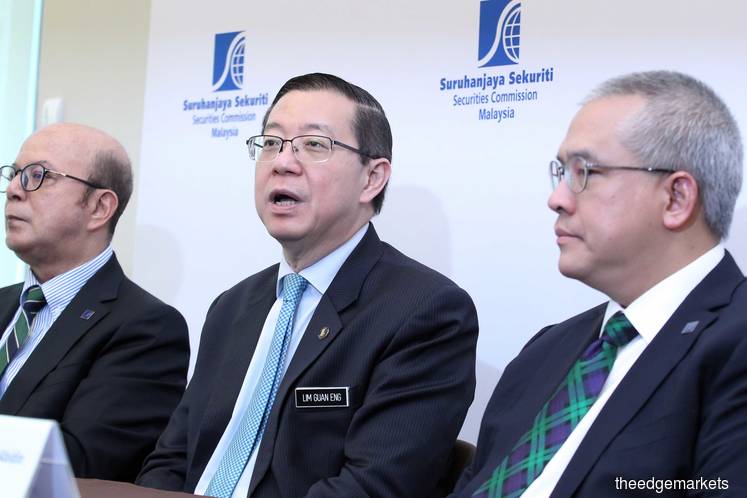 KUALA LUMPUR (Nov 26): Finance Minister Lim Guan Eng said the government will not be revising its target on the country's gross domestic product (GDP) growth and will be sticking to the 4.7% forecast for the full year of 2019, although the growth pace decelerated to 4.4% in the third quarter (3Q) — the slowest in a year. 
Two weeks ago, Bank Negara Malaysia announced that Malaysia's economic growth for Q3 this year had contracted to 4.4%, from 4.9% in the previous quarter.
Lim told reporters at a press conference after the launch of the Sustainable and Responsible Investment (SRI) Roadmap by the Securities Commission Malaysia here today that the weaker economic growth in the third quarter is due to the impact of the ongoing trade war.
"We are confident that the GDP growth for the fourth quarter will improve. So we are retaining our forecast for the full year of 4.7%," said Lim, explaining that "the fourth quarter [GDP growth] is normally stronger".
For the fourth quarter of last year, Malaysia posted a 4.7% growth in GDP.
Read also: BNM Governor: Malaysia economy 'will remain positive' in 4Q