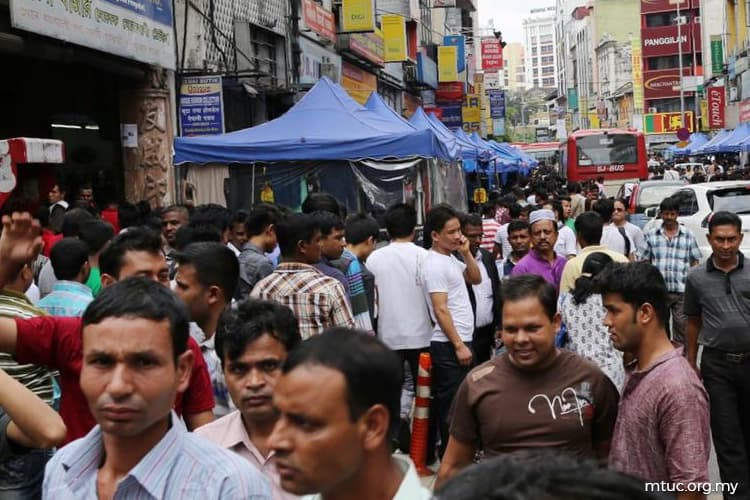 KUALA LUMPUR (Aug 14): The Federal Government intends to open up to all Bangladeshi rehiring agents to process applications from people who want to work in Malaysia, instead of limiting it to just 10 agents previously.
In a press conference today, Prime Minister Tun Dr Mahathir Mohamad said the move is to break the monopoly by the 10 rehiring agents before.
"We want to have (a) discussion with Bangladesh Government regarding opening to all rehiring agents in Bangladesh, allowing them to process (applications) by people who want to come here (Malaysia) from Bangladesh," he said.
"Previously, the government determined only 10 rehiring agents process that, this has resulted in a monopoly situation, and sometimes they asked for high fee. So we want to broaden it, allowing all the agents in Bangladesh to compete," he added.
Dr Mahathir also said Putrajaya will consolidate foreign workers application process for all the different countries of origin into one single system.
"We will also come out with a single system (for this process), without separation of system based on countries' origin. So Nepal or Bangladesh, their applications will be done through one single system," he said.
Dr Mahathir also said the government will form an independent committee to deal with foreign workers-related matters in the future.
"We are going to form an independent committee that will be chaired by the highest-ranking civil servant like former judges or former secretary generals. The committee will look thoroughly into the foreign workers market. Foreign workers have become a very big problem for us, because we got too many of them coming into Malaysia without permit, that is why we need a committee to handle it," he said.