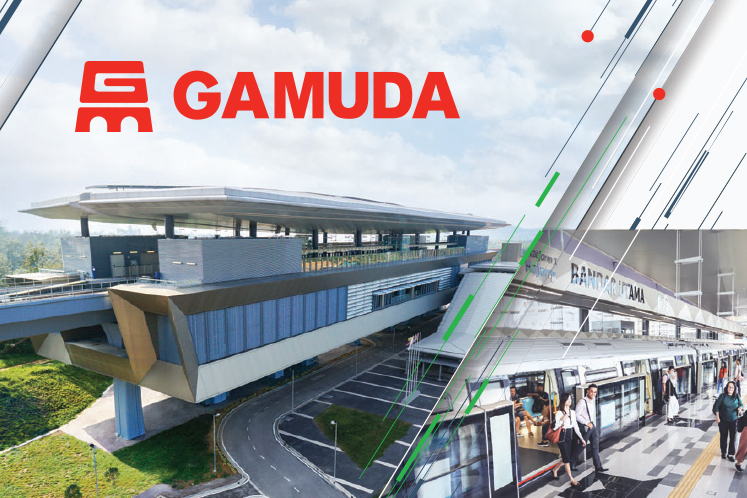 KUALA LUMPUR (June 21): Putrajaya is offering to take over the four toll highways owned by Gamuda Bhd and Lingkaran Trans Kota Holdings Bhd (Litrak Holdings) for RM4.5 billion cash.
Gamuda announced to Bursa Malaysia that Minister of Finance Inc (MoF Inc) has given offer letters to its subsidiaries and associate companies namely 70%-owned unit Kesas Holdings Bhd, 52%-owned associate Sistem Penyuraian Trafik KL Barat Holdings Sdn Bhd (Sprint Holdings), 44%-owned public-listed Lingkaran Trans Kota Holdings Bhd (Litrak Holdings), and 50%-owned joint venture Projek SMART Holdings Sdn Bhd to acquire each of their toll concessions.
Gamuda anticipates that the purchase consideration for these expressway concession companies to be:
> RM1.23 billion for Kesas (which owns Kesas highway)
> RM870 million for Sprint Holdings (which owns Sprint, Kerinchi and Penchala highways
> RM2.34 billion for Litrak Sdn Bhd (which owns Lebuhraya Damansara Puchong)
> RM60 million for SMART (which owns SMART Tunnel)
Based on Gamuda's effective interest in these toll highways, the group expects its share to be RM2.36 billion, which is equivalent to 96 sen per share, from the divestments. Gamuda share price closed at RM3.83 today.
For public-listed entity Litrak Holdings, which wholly owns Litrak and holds 50% of Sprint Holdings, its share will be RM2.775 billion or RM5.26 per share. Litrak Holdings' share price closed at RM4.21 today.
The acquisition deal is valuing the four concessionaires at the enterprise value (EV) of RM6.2 billion. The breakdown of the EV of RM6.2 billion are RM1.377 billion for Kesas Sdn Bhd, RM1.984 billion for Sprint, RM2.47 billion for Litrak and RM369 million for SMART.   
The Government will also assume all the borrowings that are tied to the concessions. The cash balance retained by each concession company upon completion of the divestment will remain with them.
"Accordingly, the purchase consideration for each Expressway Concession Company per the offer letters is effectively the enterprise value less indebtedness of the respective Expressway Concession Company as at completion," said Gamuda.
Gamuda said these offers remain valid until July 12.
MoF Inc's offers are subject to satisfactory due diligence findings, the approval of the Cabinet, the execution of a definitive agreement in respect of the offers and adherence to the terms of these offers.
According to Gamuda, the offers will be undertaken by a special purpose company wholly-owned by MoF Inc to be identified later.