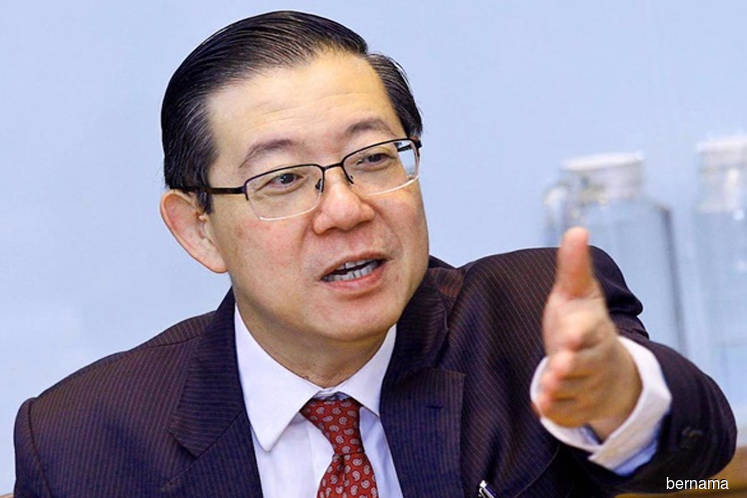 KUALA LUMPUR (Nov 27): The Federal Government is not planning to impose any tax on windfall profit, Finance Minister Lim Guan Eng said.
Speaking in Dewan Rakyat during Minister Question Time today, Lim told Datuk Seri Hasan Arifin (BN-Rompin) that instead of windfall profit tax, the government will continue to implement measures proposed by Bank Negara Malaysia to ease home ownership.
"The government has informed Bank Negara that the economy requires some leeway to facilitate certain loans purposes like home ownership, and as a result, they have come out with some measures as I had announced in Budget 2019 to facilitate home ownership. Some of these measures include maintaining interest rate at 3.5%, and lengthening maximum home loan tenure by five years.
"Personally, of course I would think Bank Negara could do more, but the central bank has its own reason, where they might be concerned that household debt-to-gross domestic product (GDP) may (have) gone out of control. Let's give us some time to see the effectiveness of these measures, and I am confident that if these measures are less effective, Bank Negara would implement other ways to facilitate home ownership," he said.
Hasan, who was formerly the chairman of the Parliament's Public Accounts Committee, asked whether the government would consider imposing windfall profit tax and subsequently use these funds to help low income earners gain access to loan facilities.
This was an extended query from his original question, where he asked the Finance Ministry to state the household debt-to-GDP level, and actions taken to contain it.
Lim said household debt-to-GDP ratio stood at 83.2% at end-September, as compared to 83.8% at end-2017, and all-time high of 88.4% in 2015.
"Big portions of household debts are meant for wealth accumulation like residential property acquisition (52.8%), non-residential property (6.8%), and investment in reserve funds (5.7%). Most of the individual borrowers have prudent debt level. The overall median debt service ratio (DSR) stood at 32%.
"Nonetheless, there are borrowers with weak financial positions — as much as 6.5% of total borrowers. Most of these borrowers earn less than RM5,000 a month and have DSR above 60%," he said.