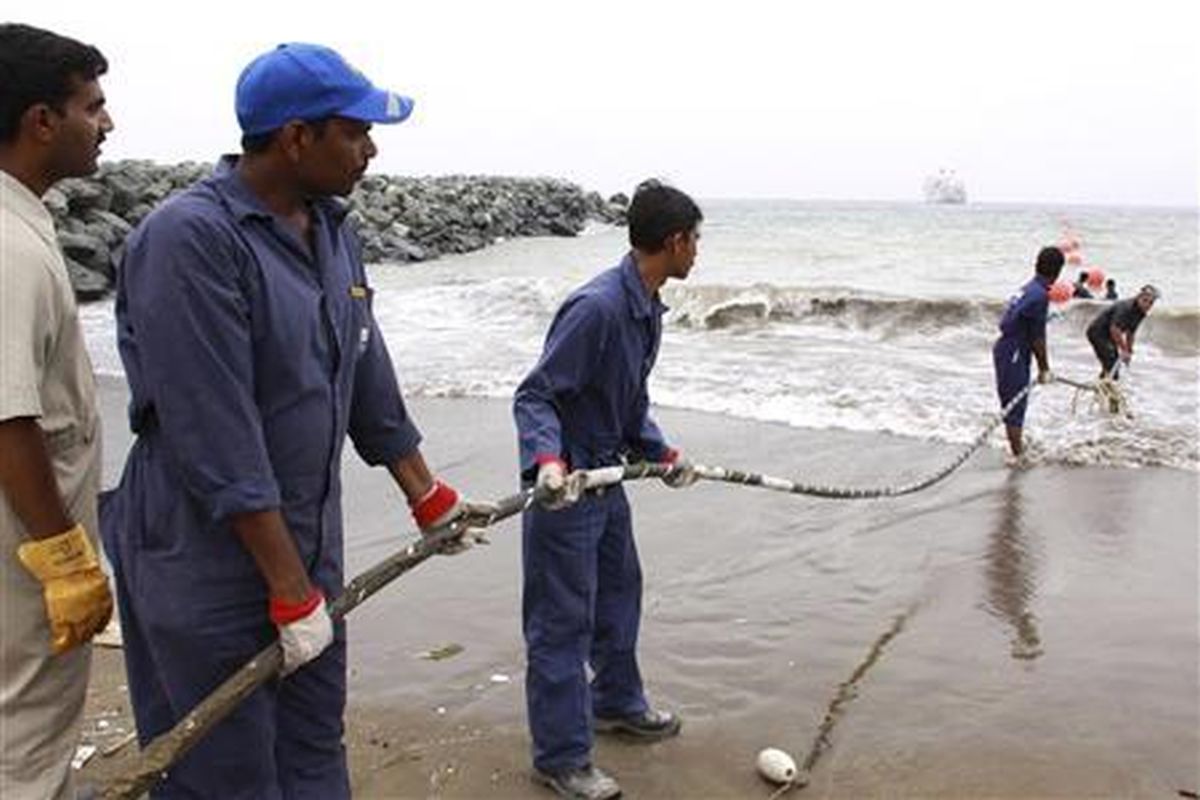 KUALA LUMPUR (March 31): The Malaysia Internet Exchange (MyIX) has urged the Government to reinstate cabotage exemption for foreign vessels to conduct undersea cable repairs, or risk losing out to neighbouring countries for foreign direct investment (FDI) in the region.
MyIX' committee members include representatives from TIME dotcom Group Bhd, Maxis Bhd, YTL Communications Sdn Bhd, MyKRIS Asia Sdn Bhd, Celcom Axiata Bhd, REDtone International Bhd, TT dotcom Sdn Bhd and Telekom Malaysia Bhd.
In a statement, MyIX pointed out that the cabotage issue needs to be resolved immediately as it has resulted in undersea cable repairs taking up to 27 days in Malaysia which is way behind other countries in Southeast Asia.
"As a comparison, undersea cable repairs are said to take 20 days in the Philippines, 19 days in Singapore and 12 days in Vietnam.
"The current cabotage policy concerning maintenance and repair of subsea cables is not consistent with the goals outlined within the MyDIGITAL framework," commented MyIX chairman Chiew Kok Hin.
The Pakatan Harapan government had previously approved the cabotage exemption for foreign vessels to conduct undersea cable repairs. Last November, the Ministry of Transport, however, revoked the exemption.
Chiew highlighted that there is also a scarcity of Malaysian flagged vessels with the requisite capability to undertake subsea cable repairs, coupled with delays and no clear and definitive process, and a lack of industry engagement.
"I agree with the tech giants' view that most of the world's coastal countries do not treat submarine cable installation or repair as cabotage. Most countries define 'cabotage' as the transport of cargo or passengers between two domestic coastal points.
"In this matter, the cable and repair material are deployed, rather than transported to another port," Chiew stressed.
According to Chiew, a global tech giant with a presence in Malaysia told him that the government should not impose 'protectionist' policies for the maintenance and repair of subsea cables.
"These tech giants own or co-own the cables and, in my opinion, it is their right to choose who they want to service and repair their assets," he said.
Meanwhile, Chiew said Government Ministries and agencies should follow suit and not be a stumbling block for Malaysia to realise its aspirations of being a fully-fledged Digital Economy.
"To achieve this aspiration, Malaysia would need very stable internet infrastructure that's robust and reliable as internet usage would inevitably surge in the years ahead for government, businesses and the rakyat," he said.