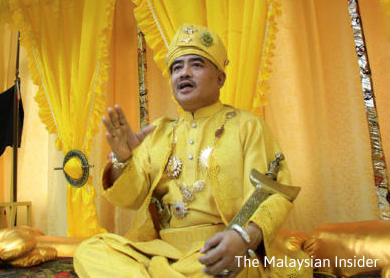 KUALA LUMPUR (Mar 17): Putrajaya is drafting a law to tackle the abuse of Malay royal titles by unscrupulous individuals, says Minister in the Prime Minister's Department Datuk Seri Shahidan Kassim.
This includes honorific titles not recognised by the government, he added.
"The government is coming up with a law to curb the abuse of titles, including the conferment of titles not recognised by Malaysia.
"When the law takes effect, action will be taken against those who accept, use and are directly or indirectly involved in the awarding of such titles," he told Datuk Fauzi Abdul Rahman (PKR - Indera Mahkota) during Question Time in Parliament today.
He said Putrajaya only recognised titles conferred by the Yang di-Pertuan Agong, Malay rulers and Yang di-Pertua Negeri.
Any titles conferred by culture organisations, groups or individuals within and outside the country are not recognised by the Malaysian government.
"Any individuals with such titles cannot use or wear it at official functions," he said.
Last year, newswire AFP reported that Malaysia has one of the world's highest rates of royal title holders, estimated to be at tens of thousands.
However, there were allegations of fake or purchased titles, as well as awarding of such titles by "self-styled" royals.
This included the "Sultan of Malacca", Raja Noor Jan Shah Raja Tuah, who had "conferred" titles to individuals. Malacca is governed by a Yang di-Pertua Negeri.