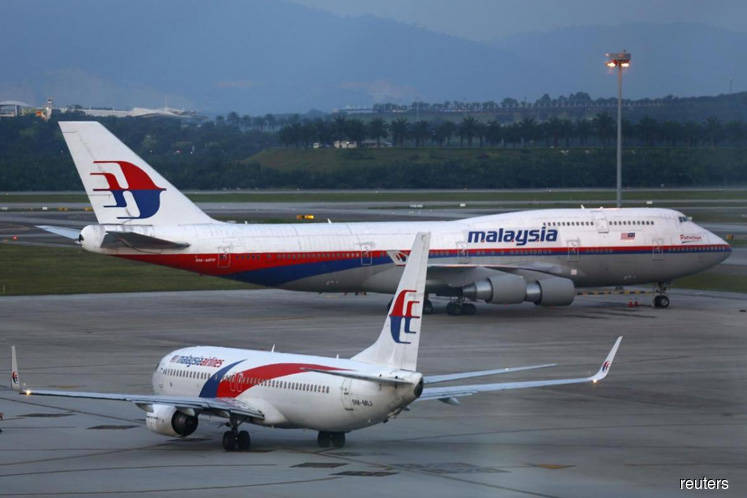 KUALA LUMPUR (July 10): The government will ensure that in whatever measures taken to revive Malaysia Airlines Bhd, the company will retain its national identity.
Prime Minister Tun Dr Mahathir Mohamad told the Dewan Rakyat today that the government received "many" proposals in relation to the restructuring and revival of Malaysia Airlines, including acquiring the entire equity stake and change of name entirely so that the airline will no longer be related to Malaysia.
"There have been many proposals by consortium, companies, and entrepreneurs. We have not made a decision yet. Whatever measures we take, we will ensure that the name of the company remains related to Malaysia. We cannot sell the company and destroy the name altogether," he said.
Dr Mahathir was responding to Datuk Seri Mustapa bin Mohamed [PH-Jeli], who asked the Prime Minister to state the measure taken by the government to revive Malaysia Airlines and how effective it is, judging by the result to date.
The premier said that although Khazanah has embarked on a restructuring plan to bail out Malaysia Airlines, these efforts were not reflected in the national airline's financials.
"Malaysia Aviation Group is now working with Khazanah to formulate new strategy to revive Malaysia Airlines. The government welcomes any proposal to revive it, including acquisition by the private sector," he said.
"Much effort have been put in to rescue Malaysia Airlines, there has been many changes in their management, they all promised that their strategy would work, but they all failed. That is why today we face a situation that we may have to stop flying Malaysia Airlines," he said.
Dr Mahathir also said the government does not intend to reduce the workforce in Malaysia Airlines.
"In whatever measure, we hope [for] no lay-off, but if they (the crew and ground staff) decided to work for others, that is their option. We will not reduce workforce that is in MAS (Malaysia Airlines) now," he said.