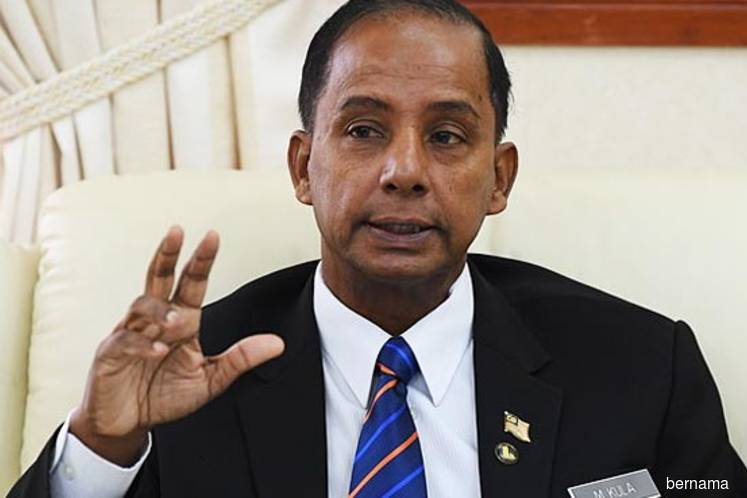 KUALA LUMPUR (Aug 1): Putrajaya said it will 'definitely' be able to achieve its 100-day election promise to equalise the minimum wage nationally (Peninsular and East Malaysia) and start the processes to increase the minimum wage.
Currently, minimum wage for private sector workers is RM1,000 per month for Peninsular Malaysia and RM920 for East Malaysia, which has been effective since Jul 1, 2016
In a press conference at Parliament today, Human Resource Minister M Kula Segaran said he will bring up this matter in a Cabinet meeting next week, and "an announcement will be made in a week or two".
Kula Segaran said his ministry is ready to discuss the minimum wage matter with Cabinet after speaking to employers, employees and non-government organisations (NGOs).
"We already have discussions with technical groups and stakeholders, but we need Cabinet approval. There are certain procedures to implement it. Next week we will bring up this matter in the Cabinet. We will definitely achieve that (100-day promise)," he said
"Employers and employees and NGOs have their views, we will take all [of them] into account," he said.