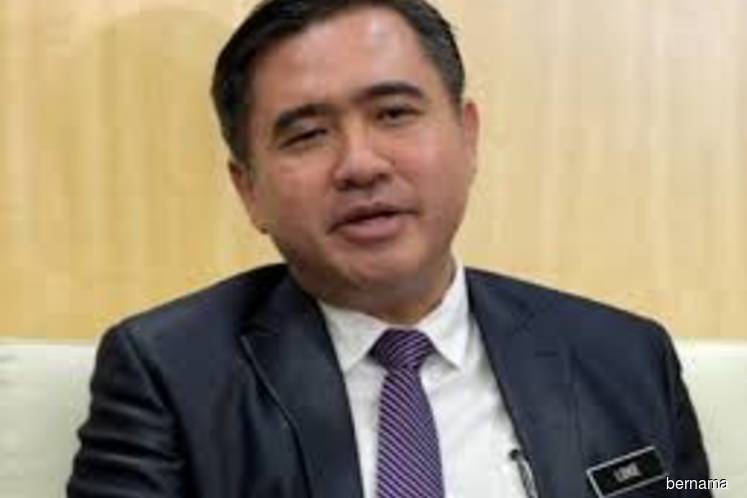 PUTRAJAYA (July 11): The government has announced a ceiling on the commission and fare surcharges that can be collected by e-hailing companies with effect from tomorrow.
The maximum commission that can be collected from taxi drivers using their platform is 10%, while for private drivers, it is 20%.
However, industry players are given a one-year moratorium to comply with the new commission cap, Transport Minister Anthony Loke told a media briefing today.
He said drivers have complained about the commission charged by e-hailing companies, which could go as high as 25% of their fares.
"These regulations have been drafted before (the new government took over). We are just implementing them, and all these have gone through a lot of consultation with the stakeholders, in particular with the e-hailing companies," he said.
"As a government, we come out with the regulation (and) as a business entity, they have to abide. Otherwise, they shouldn't apply for the licence, it is as simple as that.
"We cannot wait for all companies to agree before implementing — that is not the role of the government. Our role is to strike a balance (and ensure) that everyone has a level playing field," he said.
Loke said e-hailing companies could generate "reasonable" profit, even with the new commission cap.
"Business is about profitability. If they (e-hailing companies) think it is profitable, they will continue their investment; if they think it is not, they can pull out. For e-hailing companies, I think 20% (commission) is reasonable," he said.
Meanwhile, in an effort to standardised e-hailing and taxi regulatory requirements, both industries' drivers are required to undertake a six-hour training module, which will cost a fee of RM200 per driver, Loke said.
This training module can be provided by any taxi company, driving institute or training company commissioned by the Land Public Transport Commission (SPAD), Loke said.
Additionally, e-hailing drivers are now required to apply for public service vehicles (PSV) licences like taxi drivers, which will cost RM115 in peninsular Malaysia, and a different rate to be determined later in Sabah and Sarawak, he added.
Apart from financial requirement by e-hailing and taxi drivers, Loke also said passengers are now required to upload their identification card or registered passport through the smartphone's application, to ensure the safety of drivers.
All e-hailing applications must also be equipped with a function to facilitate the reporting of emergencies.