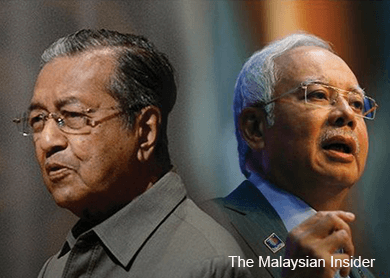 KUALA LUMPUR (Apr 4): The Special Affairs Department (Jasa), will take proactive steps to dispel Tun Dr Mahathir Mohamad's latest allegation on the murder of Mongolian Altantuya Shaariibuu.
In his blog yesterday, the former prime minister had touched on claims made by one of Altantuya's convicted murderers, former police commando Sirul Azhar Omar, who was a former bodyguard of Datuk Seri Najib Razak.
"Why did he have to raise Sirul's issue that has been decided by the court? To me, it is improper.
"It is as though he wants to say he has the latest evidence. But to me, he only wants to link it to the prime minister," new director-general of Jasa Datuk Dr Mohd Puad Zarkashi was quoted as saying by Astro Awani yesterday.
Realising the backlash Putrajaya will face from Dr Mahathir's latest criticism, Puad said Jasa, which is the government's propaganda unit, will take on the responsibility of countering the negative perceptions.
"Jasa has the duty to manage such negative perceptions."
Puad also said they would take more aggressive measures in countering such allegations against Najib.
"We all know his latest blog posting has gone viral and we feel it is too negative, so Jasa will not be defensive, but will be on attack mode (through social media)," he said, referring to Dr Mahathir's popular blog chedet.cc.
Malaysia's longest serving prime minister had noted in his blog that apart from Najib rubbishing claims by Sirul on the murder of Altantuya, there had been no further investigation.
"This is a human life. It would be very cruel for Sirul to die for just following orders," Dr Mahathir wrote.
He also said Malaysians do not trust the prime minister and predicted that the ruling Barisan Nasional pact will lose the next polls if Najib, who is Umno president, remained in power.
He then delved into the problems surrounding Finance Ministry-owned 1Malaysia Development Bhd (1MDB), questioning the need for Putrajaya to give it a standby credit facility of almost RM1 billion, the fund's purchase of government land and its dubious deal with little-known oil company, PetroSaudi International.
Dr Mahathir also questioned the source of funds for Najib's stepson Riza Aziz to purchase luxury properties in New York through businessman Low Taek Jho.
He also did not spare mention of the new private jet purchased for Najib, describing it as a "waste" since the government already had other jets to use.
The differences between the two leaders were serious enough for Datuk Seri Shahidan Kassim, a minister in the PM's Department to request Umno secretary-general Datuk Seri Tengku Adnan Tengku Mansor to mediate in the rift between the duo.