This article first appeared in The Edge Financial Daily, on April 4, 2019.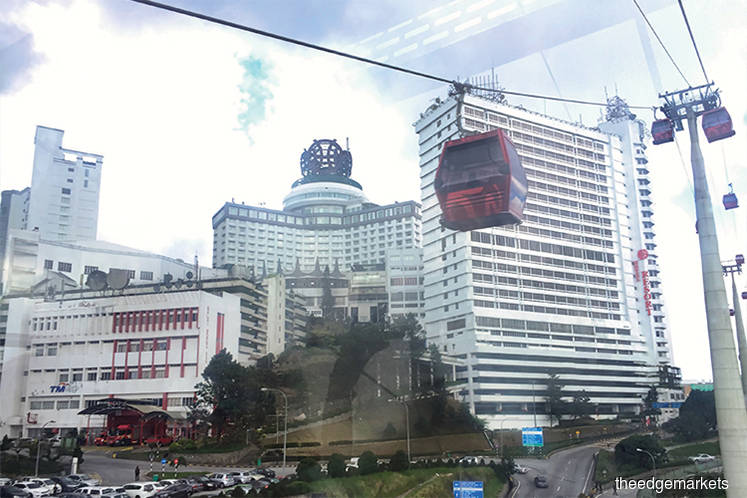 KUALA LUMPUR: Genting Malaysia Bhd's share price went up 11 sen, or 3.47%, to RM3.28 yesterday after the news that the casino operator is buying the controversial luxury yacht Equanimity for US$126 million (RM514.08 million).
The rise in Genting Malaysia's share price has perplexed fund managers and analysts contacted who are also perplexed by the casino operator's purchase of the yacht.
Analysts who track the gaming group commented that it is hard to justify the future return of the superyacht.
Genting Malaysia, in a filing with Bursa Malaysia yesterday, said the proposed acquisition will allow the group to differentiate itself from its competitors and provide Genting Malaysia with a unique and competitive edge for its premium customer business.
"The Equanimity has nothing to do with the Genting Malaysia's business. It's like buying a sports car, you just enjoy yourself. I don't know what kind of benefits Genting Malaysia can get out of it … whether it's direct or indirect benefit," said a chief investment officer, who declined to be named.
Another analyst, on condition of anonymity, believes that the purchase is likely to be more than a business decision. "It is a big investment, but it is difficult to justify its return … [Imagine] what kind of revenue Genting Malaysia has [to generate] to even break even the purchase cost within 10 years," said the analyst.
That said, Genting Hong Kong Ltd, a sister company of Genting Malaysia, owns a shipyard in Germany that builds superyachts and operates a luxury yacht chartering division. Some quarters said this might explain the reason for Genting Malaysia buying the Equanimity.
TA Securities analyst Tan Kam Meng is "neutral" on the purchase of the Equanimity. Tan explained that he sees this acquisition as an asset purchase to support its leisure and hospitality businesses.
"In other words, it will be used to send VIPs to Genting Malaysia group's casinos in Malaysia, the US and the UK," said Tan. In terms of pricing, Tan said it is half of the original price and below the reserve price. Thus, he said Genting Malaysia is "not really paying too much" for the vessel.
He noted that the impact on the balance sheet is very minimal. As at Dec 31, 2018, Genting Malaysia's cash and cash equivalents stood at RM7.99 billion, while its total liabilities were RM9.76 billion, of which RM9.28 billion were long-term borrowings.
The 300ft Equanimity was delivered to Low Taek Jho (also known as Jho Low) around June 2014, complete with a helicopter landing pad, a gym, a cinema, a massage room and a plunge pool, among other luxurious trimmings. The yacht even won the Best in Show award at the 2014 Monaco Yacht Show.
According to a court document filed with the Kuala Lumpur High Court on Aug 6 sighted by The Edge, Jho Low and his associates convinced the Deutsche Bank to extend a US$250 million loan to 1Malaysia Development Bhd unit 1Malaysia Energy Holdings Ltd for the purchase of Equanimity.
The loan money was then moved to Jho Low's account. Along the way, Jho Low and his associates set up numerous shell companies and carefully coordinated transactions across a network of bank accounts around the globe to muddy the trail of funds used to purchase the yacht. Interestingly, in 2012, 1MDB paid some RM2.35 billion to purchase the independent power producer Genting Sanyen Power Sdn Bhd from Genting Malaysia's holding company Genting Bhd.
It has been an eventful year for Genting Malaysia after the change of government. The government slapped Genting Malaysia with a 10% increase in casino duty to 35% on gross gaming revenue. Moreover, the group is applying for judicial review on the ministry of finance's (MoF) decision in January to amend the 2014 tax incentive approval in December 2017. The amendment effectively prolonged the utilisation period of the tax allowances granted to the Genting Integrated Tourism Plan by MoF in December 2014 "significantly", said Genting Malaysia.