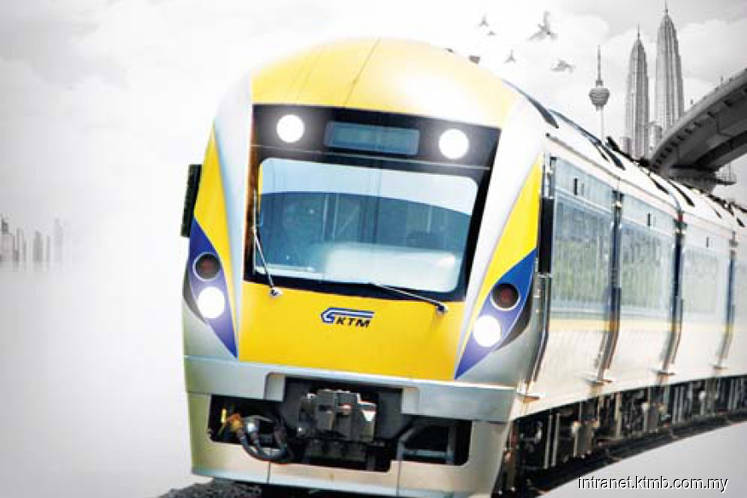 KUALA LUMPUR (May 30): The previous government had purchased train sets valued at RM5.7 billion direct from China without an open tender.
The Railwaymen's Union of Malaya (RUM) president Abdul Razak Md Hassan said based on Keretapi Tanah Melayu Bhd (KTMB)'s record, the purchase comprised 30 units of six car sets valued at RM1.9 billion acquired in 2012 and 10 units of Electric Train Set (ETS) valued at RM507 million in 2013.
The purchase will also involved nine ETS valued at RM1.1 billion and 13 sets of Diesel Multiple Units worth RM1.5 billion in 2019 as well as the maintenance of 38 units of six car sets valued at RM750 million during the purchase period.
"The purchases were made not according technical specifications and needs of KTMB. They were built based on the needs of the Transport Ministry and not KTMB as a need and user," he said in a statement here today.
The union also said previous government's action which focus on purchasing trains direct from China appeared as if Malaysia was only focused on trains from the country when the products of other countries have better quality from technical aspects.
Economic Affairs Minister Datuk Seri Mohamed Azmin Ali recently said there would no more direct negotiation and closed tender for future mega projects and they should carried out in an open and transparent manner.
In this regard, RUM also sought the cooperation of the government to review the phase 2 of Klang Valley Double Tracking (KVDT) project as it should be made through an open system.
This is because the contractor of KVDT phase 1 has delayed the opening of KL Sentral depot.