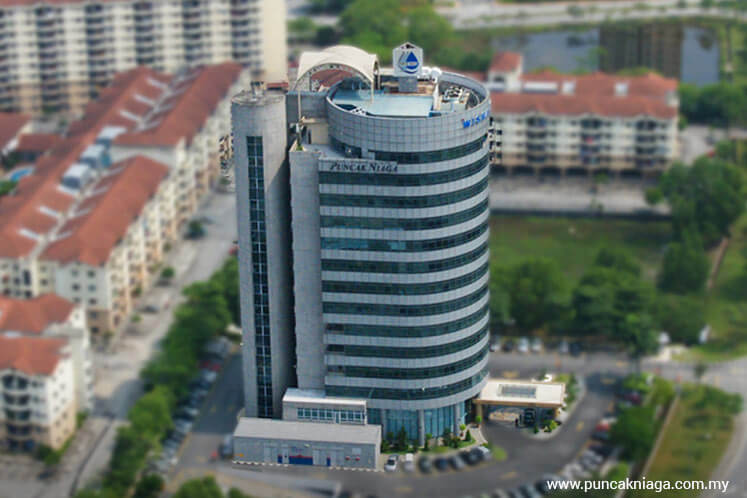 KUALA LUMPUR (Nov 21): Puncak Niaga Holdings Bhd is taking the Selangor government, along with Menteri Besar Datuk Seri Mohamed Azmin Ali and his predecessor Tan Sri Khalid Ibrahim, to court in a lawsuit amounting to more than RM14 billion.
Puncak Niaga claims the defendants abused their powers in public office by threatening to cause, or attempting to cause, the federal government to invoke the use of the Water Services Industry Act 2006 (WSIA) to force a take-over of the state's water industry.
The Selangor government is vicariously liable for the acts of Abdul Khalid and Azmin, the group said in a filing with Bursa Malaysia today.
Puncak Niaga is claiming damages, interest on damages and costs of the difference between the value of PNSB Water Sdn Bhd (formerly known as Puncak Niaga (M) Sdn Bhd)  and Syarikat Bekalan Air Selangor Sdn Bhd (Syabas) at the range of RM2.08 billion to RM2.35 billion and the actual purchase consideration of RM1.55 billion under the share purchase agreement dated Nov 11, 2014 between Puncak Niaga and Pengurusan Air Selangor Sdn Bhd.
The group is also claiming for loss of business opportunities, both local and foreign, totalling RM13.5 billion.
Puncak Niaga said that after several attempts to effect personal service since Oct 31, its solicitors have managed to serve the sealed writ of summons and statement of claim dated Oct 27. Abdul Khalid was served (via his solicitors) on Nov 2, Azmin on Nov 21, and  the Selangor government on Nov 6, it said.
The matter has been fixed for case management at the Shah Alam High Court on Nov 28.
The disposal of PNSB and Syabas, which is part of the Selangor state's water industry consolidation exercise, was completed on Oct 15, 2015 for RM1.55 billion.
According to Puncak Niaga's 2015 annual report, the net cash inflow from the sale was RM1.44 billion.  
The consolidation of the water assets is still ongoing as the takeover of Syarikat Pengeluar Air Selangor Sdn Bhd (Splash) has not been completed.
Puncak Niaga's share price closed down 0.5 sen (0.75%) at 66.5 sen, for a market capitalisation of RM297 million.