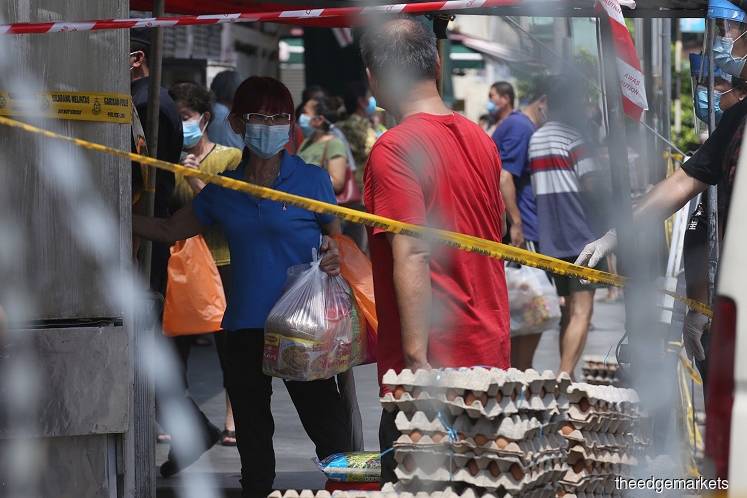 KUALA LUMPUR (May 18): Residents of Pudu, which was placed under the Semi Enhanced Movement Control Order (SEMCO) last Friday, received about 200 sets of rice and eggs from donations organised by Bukit Bintang Member of Parliament Fong Kui Lun.
The area was cordonned off with barb wire after Covid-19 cases in the area almost tripled overnight to 30; all residents will be tested by the Ministry of Health for the disease.
A Bernama report citing police sources said so far, about 90% of residents are cooperating with the authorities and adhering to the order.
No crimes were reported in the area, which is heavily guarded by police and soldiers.
These photos of the area are taken by our photographer Sam Fong.