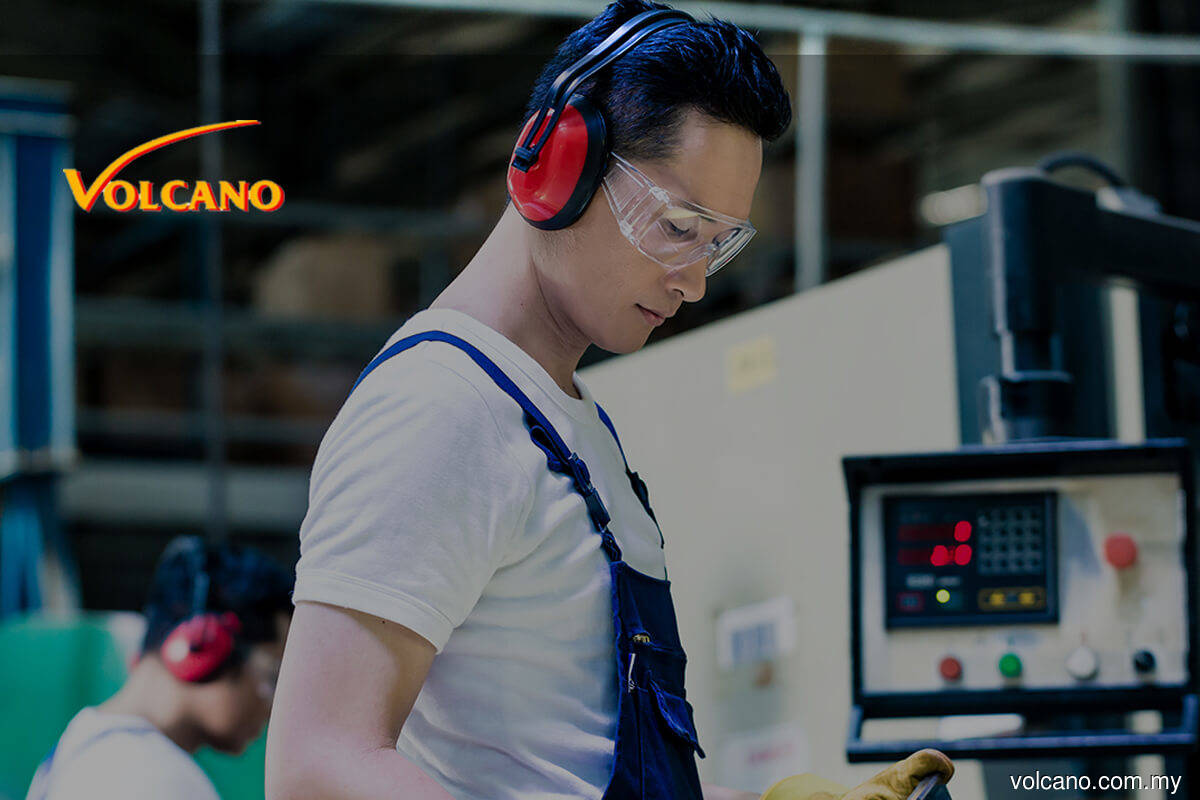 KUALA LUMPUR (March 24): PublicInvest Research has derived a fair value of 38 sen for soon to-be-listed Volcano Bhd, based on an about 12 times price-earnings (P/E) multiple to its FY22F earnings per share (EPS) of 3.1 sen.
In an IPO note today, the research house said the exercise is expected to raise approximately RM8.8 million for Volcano from the issuance of 25 million new shares.
It said besides utilising 63.4% of the proceeds for purchase of machineries and equipment, another 36.6% of the proceeds are allocated for estimated listing expenses.
Volcano is principally involved in the manufacturing of nameplates, which are generally meant for commercial applications such as brand recognition, product identification and instructional purposes.
Also, Volcano manufactures plastic injection moulded parts and is able to assemble its nameplates onto its plastic injection moulded parts as a final product to its customers.
PublicInvest said Volcano manufactures these parts and components based on materials, sizes, designs and specifications requested by the customers, primarily in the electrical and electronics (E&E) and automotive industries.
It added that the group has a strong customer portfolio of multinational companies which include, among others, Hewlett Packard, Fisher & Paykel Thailand, Donaldson Thailand, Sharp Indonesia and Panasonic Thailand.
The research house said Volcano's growth will be dependent on: i) purchase of additional machineries and equipment; ii) expansion of its factory in Rayong, Thailand; and iii) active sales and marketing activities in targeted sectors.
It said key drivers include: i) steady growth in global E&E and automotive industries; and ii) wide application for other end user industries.
Meanwhile, it said key downside risks, among others, include: i) competition from other existing and prospective industry players; ii) dependency on its major customers; iii) reliance on foreign workers in its manufacturing operations; iv) exposure to fluctuations in prices of raw materials; v) exposure to fluctuations in exchange rates; and vi) potential financial impact due to tax review by the Inland Revenue Board on the tax filing of Volcano Name Plate S/B.
Volcano is slated to be listed on the ACE Market of Bursa Malaysia on April 6.
Read Also:
Volcano Bhd aims to raise RM8.75m from IPO