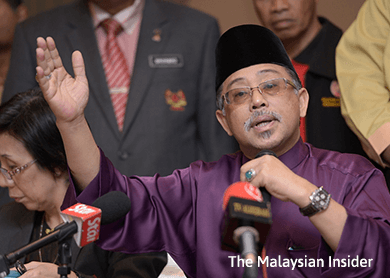 (June 25):  Putrajaya's freeze on hiring new civil servants will affect the government's delivery of services, warned Cuepacs, the umbrella body that represents all public sector workers.
Cuepacs president Datuk Azih Muda said the actual staff running government departments and manning service counters only number about 500,000 out of 1.6 million civil servants.
The rest of the 1.1 million civil servants actually comprise healthcare staff such as nurses and doctors, police personnel, those in the armed forces and teachers.
"So when you take away these 1.1 million personnel, it's these 500,000 that are left to serve the public.
"Everywhere we go, we receive complaints that there's not enough staff for government departments to run services," Azih told reporters in Kuala Lumpur today.
A freeze on new hires would also affect the ability of university undergraduates and school leavers to get jobs, he said.
Cuepacs, he said, would submit a memorandum to the government on Public Service Department's decision in May to freeze civil service recruitment.
On a related matter, Azih demanded that Putrajaya implement new service and salary schemes for 171 posts.
They were part of a total of 252 schemes that that had been approved in the 2014 budget but had yet to take effect.
"We urge the government to implement all 171 and to backdate their implementation to January 1 this year. This is so that those who are retiring next year can benefit from the new scheme."
The full implementation of the 252 schemes was necessary to uplift the income of 40% of the civil service who are currently earning salaries below RM3,000 a month.
"We do not want to reach developed nation status in five years and still have civil servants earning below the poverty line," said Azih. – The Malaysian Insider