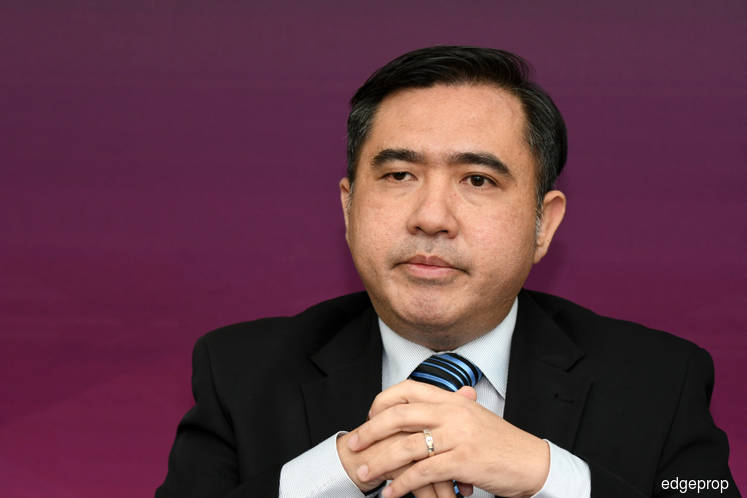 PUTRAJAYA (June 27): The cash-for-clunkers programme — mulled several times over the years and recently reviewed again by the new Pakatan Harapan government — has been returned to the back burner after it was shot down by vehicle owners on social media.
"People misunderstood what I said. I didn't say we will implement it. Rather, we were only studying it. However, we have decided to postpone the study of this programme indefinitely because we are not ready for it, seeing that we received numerous complaints," Transport Minister Anthony Loke told reporters after a post-Cabinet meeting today.
"People said I was not sensitive to those who bought nine-year-old cars and after paying for a year, it would need to be scrapped. We hear the people, so this programme is off the table. There is no need to waste time over it," he added.
Two weeks ago, Loke said the ministry was considering the revival of the cash-for-clunkers programme — a cash rebate system to reduce the number of old cars on the road.
The ministry was looking into several areas including the funding mechanism and implementation method before rolling out the programme — first initiated in 2009 under which it was proposed that vehicles aged 15 years or more were required to undergo mandatory annual check-ups and to pass inspection before their road tax could be renewed.
Scheduled to be put in place in 2014, the policy was shelved after a public outcry.
Loke said the government will focus its attention on the introduction of de-registration certificates for abandoned vehicles in housing estates that are causing residents health and pollution problems, particularly complaints to the local councils in Kuala Lumpur and Selangor regarding abandoned vehicles in neighbourhoods.
"The vehicles are left in residential areas like scrap metal but these automobiles are still registered with the authority," he observed.
There is no law within the Road Transport Department that enables the clearance of abandoned but validly registered vehicles.
"I have asked JPJ to study and come up with a mechanism soon on de-registering abandoned vehicles, similar to registration certificates for new cars. The local councils can then proceed with the scrapping of these vehicles," he said.