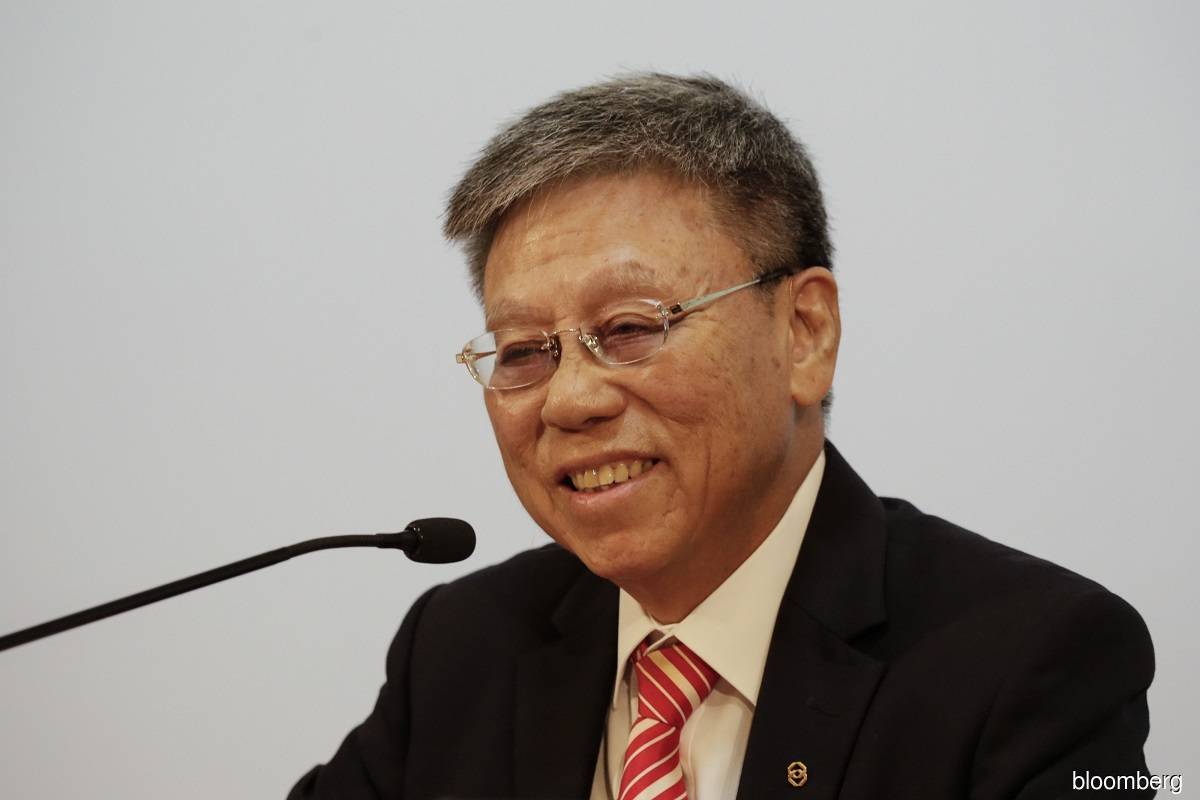 KUALA LUMPUR (May 13): Business is all about strict cost control and risk management — even more so during these unprecedented times — and Public Bank Bhd's prudence in both over the past decades is paying off, as the bank announced a record high quarterly profit this week.
In an interview with The Edge, Public Bank Bhd's managing director and chief executive officer Tan Sri Tay Ah Lek said he believes that years of prudent risk management and disciplined cost control practices have enabled the banking group to build sufficient buffers to cushion the adverse impact caused by the pandemic.
"This culture was built over the years.. It wasn't built overnight," he explained over the phone.
He added that some of the prudent risk measures include controlling the banking group's asset quality, in which he believed "is important". "The quality of loan at the source, or in other words the origination of a loan, is more important than collection," he noted.  
Significant pre-emptive provision has to be also set aside for potential risk on asset quality, Tay said.
Tay acknowledged that Public Bank is not immune to the adverse effects of Covid-19, noting the 12% drop in the group's pre-tax profit in the last financial year ended Dec 31, 2020 (FY20). The banking group also suffered the Day-1 modification loss of RM498 million arising from the Covid-19 pandemic-related relief measures.
However, Public Bank bounced back quickly. The group achieved a record high quarterly net profit of RM1.53 billion for the first quarter ended March 31, 2021 (1QFY21), up 15.11% from RM1.33 billion a year ago.
He highlighted the group's sound fundamentals that have been built and strengthened throughout the years for helping Public Bank navigate through these challenging times.
Public Bank's cost–to-income ratio — always the gold star standard in the industry — stood at 31.8% for 1QFY21, significantly lower than the industry's average of 42.8%.
"They have always been very vigilant on cost," observed a banking analyst who covers Public Bank.
"Public Bank has imposed certain cost control measures… but haven't shared what these cost measures are. During normal times, the cost will grow 5% to 6% but under current cost control measures, the cost is growing only 3%," the analyst added.
On top of its low cost-to-income ratio, Public Bank is also known for its asset quality. Its gross impaired loan ratio is at 0.4%, well below the segment's 1.6%.
Not a fair weather friend
Tay attributed the strong set of quarterly earnings figures to a recovering economy as many economic activities were already allowed to operate normally in 1QFY21.
Many customers of the bank are gradually getting back to their feet again financially, according to Tay. But he stressed that Public Bank is always ready to "handhold them again whenever necessary".
The improvement in the economy is greatly supported by the government and Bank Negara Malaysia (BNM) with their ongoing proactive policy support and guidance, Tay said. 
"Policies such as the Home Ownership Campaign offering exemption of stamp duty, sales tax exemption on purchases of new vehicles as well as various financing schemes offered, such as the Special Relief Facility, Targeted Relief and Recovery Facility, Penjana SME Financing and others have all helped to put the whole economy on a better footing than the earlier stages of the pandemic," he noted. 
"Without these proactive stimulus measures by the government and BNM, it will not be possible for the financial institutions to sail through these turbulent times," he added. 
He also highlighted that Public Bank's various financing and repayment assistance programmes have benefitted about 1.8 million customers.
Upon expiry of the automatic loan moratorium at the end of September 2020, Public Bank rolled out the Targeted Repayment Assistance (TRA) relief programme comprising a three-month loan moratorium for individuals who had lost their job due to Covid-19; while a reduction in instalment for at least six months was offered to individuals and small and medium enterprises (SMEs) which encountered reduced income.
Tay said that given the varying financial conditions of borrowers, "targeted repayment assistance will be more effective and suitable to cater to customers with different financial constraints".
He noted as of to date, about 12% of the bank's customers have applied for the TRA and more than 90% of these TRA customers are making repayments in accordance to the rescheduled terms.
"In December 2020, further assistance via the Expanded Targeted Repayment Assistance was given by Public Bank to the customers who are in the bottom 40% income group (B40) where a three-month deferment of repayments or 50% reduction of existing monthly instalments was provided."
"On top of this, the group also provided funding assistance of more than RM3.4 billion to over 16,000 SME customers under the various special financing schemes initiated by the government and Bank Negara Malaysia (BNM)," Tay noted.
Public Bank is not stopping there, he assured, noting that the group continues to engage with its customers to assist them and the result "has been very encouraging".
"For instance, from 2018 to 2019, the group provided moratorium for more than 5,000 customers with about RM900 million worth of loans who were affected by floods."
In 2020, apart from offering moratorium for Covid-19 pandemic-affected customers, the group continued to offer moratorium for more than 600 customers affected by floods, totalling over RM90 million.
"Year to date, Public Bank has so far offered moratorium to over 1,600 customers affected by floods with loans worth over RM370 million," he said.
Tay added that Public Bank will ensure that its customers continue to have "access to new financing needs in the current challenging times".
Improving loan repayments
The veteran banker, who has 60 years of experience in the industry, observes the improvements in repayment trend in recent months.
This, he said, shows that many borrowers are gradually regaining their financial strength to meet their repayment obligations.
Sharing the loan moratorium statistics with The Edge, Tay said when BNM announced the six-month loan moratorium for all individuals and SMEs in 2020, about 30% of Public Bank's customers continued to make repayments.
He assured that despite the improving repayment trend, Pubic Bank's TRA programme will remain open to customers facing financial difficulties.
"Ongoing engagement will continue and various flexible repayment packages will remain open for applications. We are committed to continuing assist customers who are still financially impacted by the pandemic," he said.