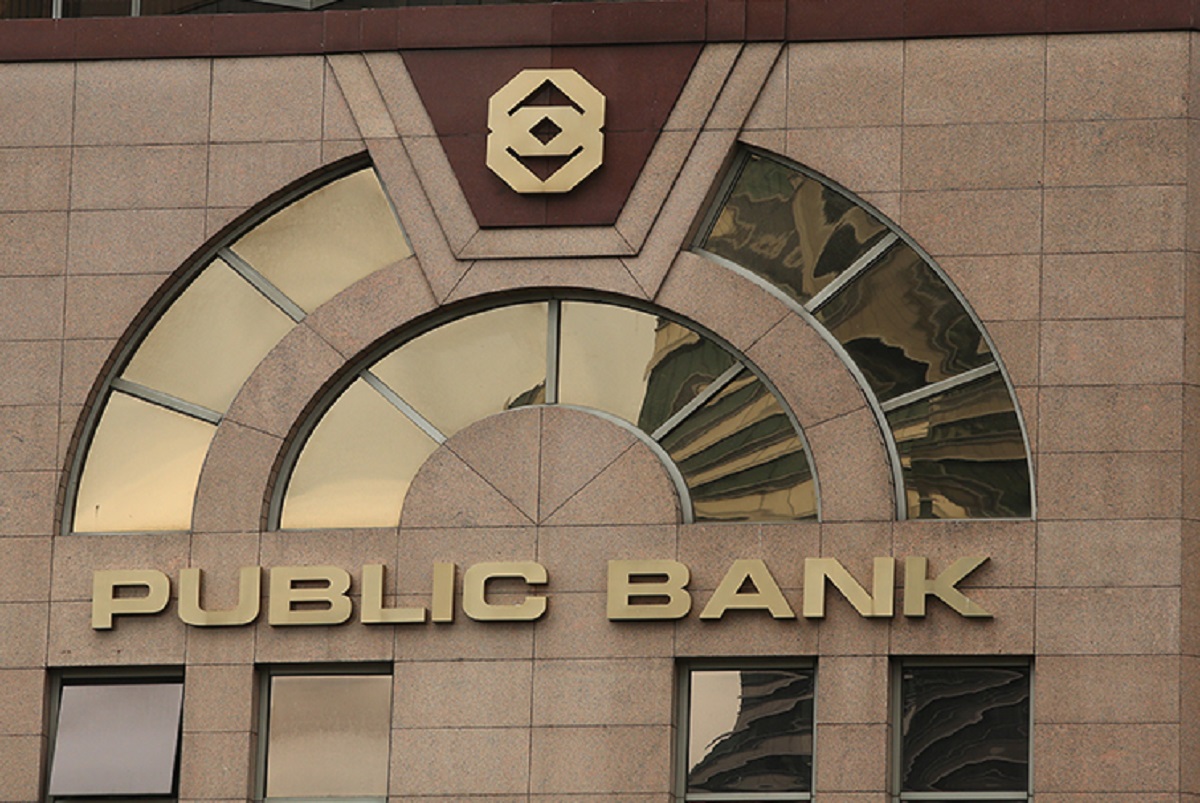 KUALA LUMPUR (Jan 26): Public Bank Bhd's share trade volume surged more than tenfold so far today to over 90 million securities as the stock's price readjusts to the group's bonus issue of up to 15.53 billion new shares on the basis of four bonus units for one existing share held.
Public Bank's share price surged as much as 71 sen or 16.67% to RM4.97 this morning from the stock's latest adjusted reference closing price at RM4.26.
At 12:30pm, the stock pared gains at RM4.53 with some 99.58 million shares traded compared to 8.95 million units yesterday.
At RM4.53, Public Bank has a market value of about RM88 billion based on the group's expanded number of issued shares at 19.41 billion today compared to 3.88 billion when the bonus issue was first announced on Dec 8, 2020.
Public Bank's market capitalisation at about RM88 billion is not far from Malaysia's most-valuable listed group Malayan Banking Bhd (Maybank)'s market value.
At 12:30pm today, Maybank's share price settled up seven sen or 0.89% at RM7.95 for a market value of about RM91 billion.
On Dec 8, 2020, Public Bank said in a Bursa Malaysia filing that the proposed bonus issue, which aims to reward shareholders for their loyalty and continuous support, will result in Public Bank shares being more affordable in order to appeal to a wider group of public shareholders and investors.
According to Public Bank, the bonus issue is expected to enhance the trading liquidity of its shares on Bursa's Main Market.
Today, CGS-CIMB Securities Sdn Bhd analyst Winson Ng wrote in a note that CGS-CIMB adjusted its target price for Public Bank shares from RM25 to RM5 after taking into account the expansion in the number of issued shares in Public Bank and the adjusted reference price for the stock.
Ng said CGS-CIMB is positive on Public Bank's bonus issue as it increases the liquidity of its shares, and the lower share price following the exercise raises the affordability of the stock for retail investors. 
"Public Bank remains an 'add' and our top pick for the sector as we regard the bank as the most defensive amid our expected industry-wide rise in gross impaired loan ratio in 2021F as a result of the Covid-19 pandemic.
"A potential re-rating catalyst is the expected recovery in core net profit growth to our projected rate of 12% in 2021F.
"A potential downside risk to our call is a spike in 2021F loan loss provisioning," he said.