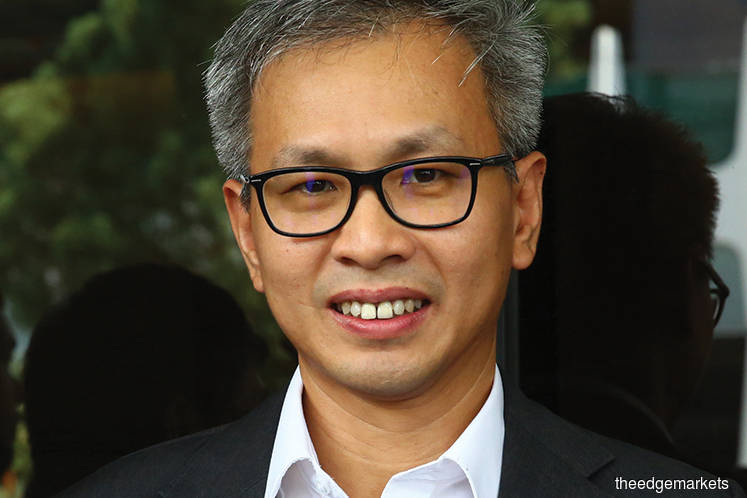 KUALA LUMPUR (May 16): Monthly bond issuance by Bank Negara Malaysia is part and parcel of the ordinary course of operations to support Putrajaya's budget deficit, and is far different from the issuance of secret support letters to guarantee billions in borrowings for 1Malaysia Development Bhd, says Tony Pua.
In a statement today, Pua, who is the Damansara MP and also the political secretary of Finance Minister Lim Guan Eng, said when the government tabled Budget 2019, it anticipated a budget deficit of 3.4%, versus 3.7% for 2018.
"For general knowledge, bonds and sukuk issuances are to support the fiscal deficit that occurs every year. These issuances are orderly and scheduled and not hidden, as was assumed in Datuk Seri Najib Razak's statement," Pua said, referring to the former prime minister's social media post about the matter yesterday.
Pua also mocked Najib's lack of knowledge about such issuances despite having helmed the Ministry of Finance, after the latter appeared to be shocked that the government had issued RM4 billion bonds in May and claimed this had raised the federal government's debt level.
"I think I'm not surprised anymore why the magazine FinanceAsia named him the worst finance minister in Asia in 2016.
"It can't be that someone who was previously the finance minister for over a decade doesn't know that bond issuance each month by Bank Negara Malaysia is a normal move all these while to support the country's deficit budget?" Pua said.
He went on to point out that the government under Pakatan Harapan is different from when it was under Barisan Nasional (BN), in that the government now no longer borrows — whether directly or indirectly — in secret, nor does it cause the government's debt to balloon with exorbitant contracts.
"For example, Datuk Seri Najib Razak gave a letter of support 'secretly', without any approval from the Cabinet, to enable 1MDB to issue a US$3 billion bond via Goldman Sachs in 2013, and US$975 million via Deutsche Bank in 2014," he said.
He added that these bonds, together with the pricey contracts that were awarded via direct negotiations during BN's administration, have definitely caused the government's debt and liabilities to increase.
"In contrast, the Pakatan Harapan government has successfully renegotiated these contracts, whereby we have achieved savings in the tens of billions of ringgit, which will reduce the government's debt burden in the future," he said, pointing to the RM15 billion savings achieved under the revived LRT3 project, and the RM8.8 billion under the MRT2 project, and the RM21.7 billion reduction in the ECRL price tag.
"We are confident, with an administration that is honest and prudent, the scheduled issuances of bonds and sukuk will gradually decrease when the fiscal deficit rate is lowered from 3.7% in 2014 to less than 2.8% by 2021," he added.