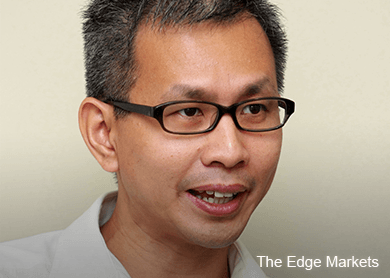 KUALA LUMPUR (July 23): DAP lawmaker Tony Pua will file for a judicial review against an order by the government, banning him from travelling abroad, said the party's legal bureau chief and Puchong Member of Parliament (MP) Gobind Singh Deo.
"We will give them a week to respond, and then we will apply for a judicial review to challenge the ban," he told a news conference here today.
Gobind noted that Pua, as a Petaling Jaya Utara MP and a member of the Public Accounts Committee (PAC), should be allowed to travel abroad, be it for official or personal reasons.
Pua and PKR's Rafizi Ramli, who have been vociferous in their criticism of 1Malaysia Development Bhd (1MDB), as well as The Edge Media Group owner Datuk Tong Kooi Ong, have been barred by immigration authorities from leaving the country.
Pua was reported as saying he was to fly to Yogyakarta, Indonesia for work purposes, when he was stopped by the immigration at klia2 in Sepang at 3.15pm yesterday.
Apart from the trio, Batu MP Tian Chua, activists Datuk Ambiga Sreenevasan, Maria Chin Abdullah, Hishamuddin Rais and Adam Adli Abdul Halim have found that they would have to refer to the nearest Immigration office, if they wanted to go abroad.
Nik Faisal Ariff Kamil, managing director of SRC International Sdn Bhd and former chief investment officer of 1MDB, is also among those banned.