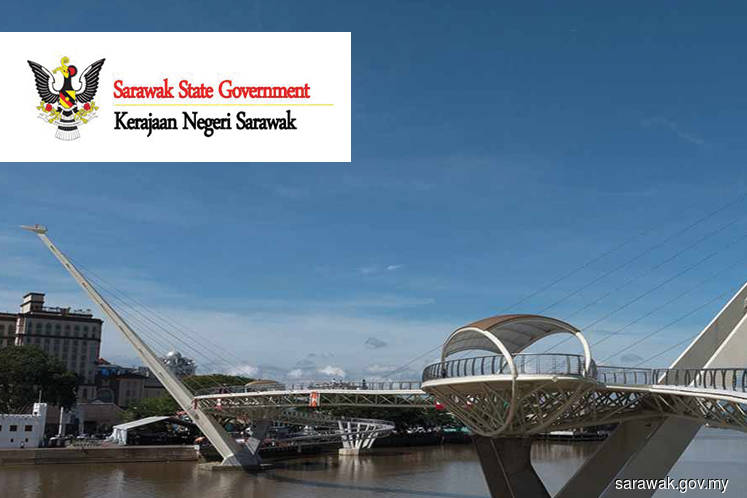 KUCHING (July 15): Sarawak Minister for International Trade and E-Commerce cum Second Minister for Finance, Datuk Seri Wong Soon Koh, has confirmed he is resigning from the State Cabinet.
Wong, who is also Parti Sarawak Bersatu (PSB) president, said he would set a date at the soonest to meet with Chief Minister Datuk Patinggi Abang Johari Tun Openg to tender his resignation  
"I believe what I am doing is right and that is why I appeal to all leaders and members of PSB to remain calm.
"My resignation from the state cabinet is definite because I have obtained endorsement from my party's Annual Delegates Conference (ADC)," the 77-year-old six term Bawan Assan assemblyman told a media conference at his office at Wisma Masja today.
On Saturday (July 13), the delegates attending the party's ADC 2019 in Sibu had passed a resolution saying that they would support Wong's decision in the matter. 
Wong had said that since the State leadership has "cut off the arms and legs" of his party PSB, he was of the opinion that he would have no moral locus standi to represent the party in the State Cabinet.
The abrupt resignation of PSB deputy president and Assistant Minister of Transportation Datuk Dr Jerip Susil from the party last Thursday has also implied that cracks were beginning to appear in the party.   
On his relationship with the Chief Minister, Wong said he had worked with Abang Johari since 1987 when he first contested in Bawan Assan and the latter campaigned for him in the Bumiputera areas.
"So we have a very close relationship and now that we have political differences, we are still friends…I am still friends with Datuk Seri Dr James Masing (Parti Rakyat Sarawak president), of course," adding, however, that PSB would contest in all PRS seats in the coming state election.
Despite a member of the state cabinet, Wong's party is  not a component of the Gabungan Parti Sarawak (GPS) that currently rules Sarawak. — Bernama