This article first appeared in The Edge Malaysia Weekly, on April 5, 2021 - April 11, 2021.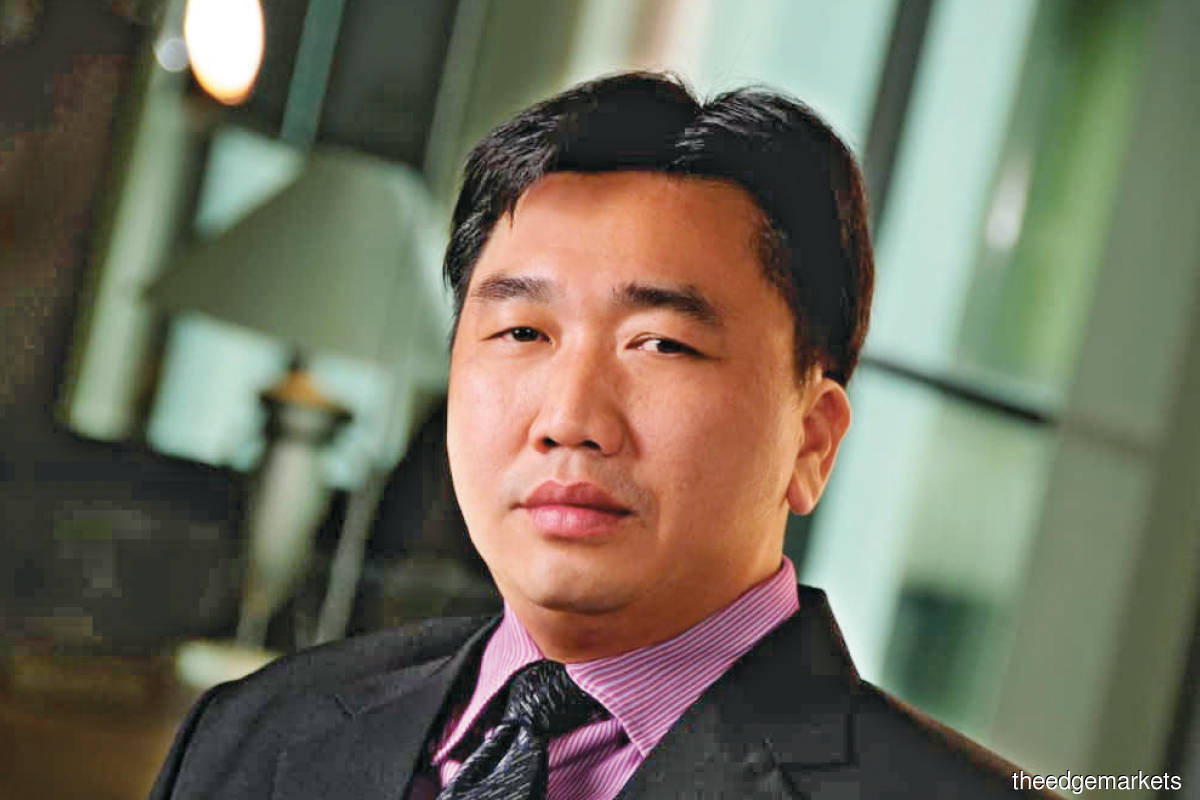 THE steel sector has had a tough time over the years due to the volatility of raw material prices and supply-demand imbalances. But for flat steel product manufacturer Astino Bhd, the impact has been relatively mild because of its focus on good cash flow and a diversified product range.
Over the past five financial years, Astino's net earnings ranged from RM22.3 million to RM34.44 million. Even when the steel industry suffered a profit squeeze in 2019, the Penang-based family-run company managed to sustain its financial performance.
As at end-January, the company was in a net cash position of RM40.9 million, with gross borrowings of RM21.5 million. Its chief executive Ng Hung Seh attributes its stable earnings growth to prudent cash management and a diversified product range.
"As a steel product company, the important thing is to maintain good cash flow. High borrowings was one of the factors that led to losses at some steel companies," the 55-year-old tells The Edge in his first media interview since taking the helm in June 2016.
Astino has kept a low profile since its listing in 2003. It specialises in the trading and processing of metal building materials and other steel products, including metal roofing, c-purlin, piping and scaffolding. It also designs and manufactures green houses and agro houses for the agriculture and poultry industries.
"One of our strengths is that we have a wide range of products that cater to the needs of different market segments," says Ng, who has more than 20 years of experience in the building materials business.
Because of a shortage of flat steel supply in the global market as a result of massive infrastructure development, especially in the US and China, he projects continued growth in business volume. The bulk of Astino's revenue is derived from the industrial (40%) and construction segments (30%), with the remainder from the agriculture, poultry and hardware segments, as well as wholesalers and retailers.
The company currently has eight manufacturing plants — in Sungai Bakap, Penang; Bukit Beruntung, Selangor; Temerloh, Pahang; and Melaka — to better serve its customers in these regions. Next year, it plans to build a new plant in Sungai Petani, Kedah, at an estimated cost of RM19 million, including land cost of RM9 million.
Looking to increase overseas contribution
Conscious that an overreliance on domestic sales could be a weakness, Astino aims to enlarge its overseas contribution from 5% currently. "We are eyeing 20% going forward. By FY2022, we should achieve 7%," says Ng.
He adds that the company has set its sights on India and Pakistan, but observes that the Covid-19 pandemic may delay its progress in the South Asian markets. Its overseas markets currently comprise Bangladesh, Nepal, Thailand, Vietnam, Indonesia and the Philippines.
One arguable benefit of lower overseas contribution is that foreign exchange fluctuation risk is reduced. Also, 70% to 80% of raw materials such as cold rolled sheets, hot rolled sheets and galvanised sheets are sourced locally.
"We will only import those that are not available in the local market. We have risk management in place in terms of raw material purchases. Our stockpiles are sufficient for one to two months for our regular customers," says Ng.
While raw material costs have surged 40%to 45% since last June, the company is not too concerned as part of the costs can be passed on to customers. Its client base stands at more than 2,000, of which 70% to 80% are active. To increase its income streams, the company is looking to expand its product range with more advanced and value-added items.
With its stock trading at a 12-month trailing price-earnings ratio (PER) of 7.2 times, Astino's valuation is lower than that of its closest peers Leon Fuat Bhd (7.9 times) and Tashin Holdings Bhd (16.4 times).  Its share price has gained 122.2% over the past year while Leon Fuat and Tashin have risen 169.6% and 237% respectively.
At last Friday's close of RM1.10, Astino had a market capitalisation of RM301.53 million.
For the six months ended Jan 31, 2021 (6MFY2021), Astino's net profit more than doubled to RM28.56 million from RM10.83 million in the previous corresponding period, driven by higher sales and profit margin. "We expect stable performance in 3QFY2021 and 4QFY2021, which will bring full-year net profit to more than RM40 million," says Ng.
Astino's net earnings were flat at RM22.3 million in FY2020 due to the impact of the Movement Control Order. However, it had a higher gross profit margin of 15% last year versus 14% in FY2019. Its profit margin peaked at 19% in FY2017.
To enhance the attractiveness and liquidity of their shares, many companies undertake corporate exercises such as bonus issues or private placements. However, Astino does not see a need for one.
"We are not looking to rope in a new strategic investor. Many steel companies have approached us to buy our shares, but we have rejected all the offers. We believe we can manage our company well," says Ng.
Seavision Sdn Bhd — which is controlled by his family — is the largest shareholder of Astino with a 30.94% stake. Ng personally holds 5.28% equity interest in the company, while his brothers Ng Back Teng and Ng Hung Weng sit on the board as executive chairman and executive director respectively.
Founded by the Ng family in 1986, Astino started in the polyvinyl chloride door manufacturing business before expanding into the steel industry.
Given the strong earnings visibility, can Astino shareholders expect a better dividend payout this year? Ng says the company does have plans to declare a higher dividend in FY2022. "Right now, we still need some funds for our business expansion plans."
In FY2020, Astino paid a dividend of 1.5 sen per share.