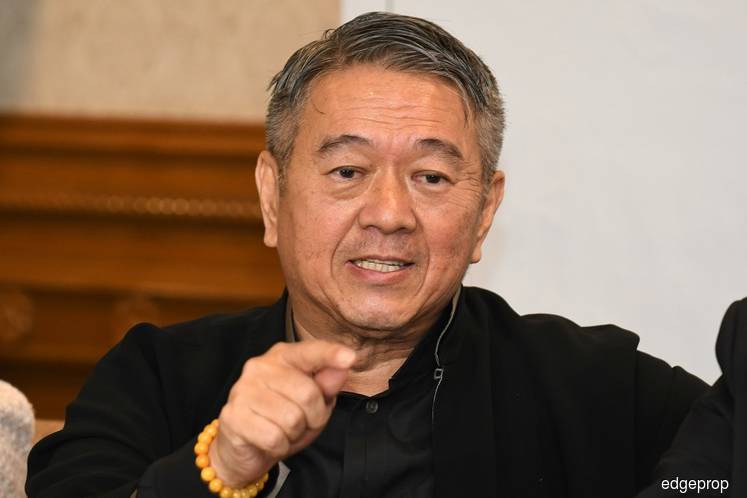 SERI KEMBANGAN (June 27):  The new government should uphold transparency and carry out good governance to support the growth of the private sector, said Country Heights Holdings Bhd executive chairman Tan Sri Lee Kim Yew.
"Instead of creating so many GLCs (government linked companies) to compete with the private sector, the government (should) be very transparent and provide a much more conducive business environment for the private sector," Lee said at a media conference today.
He hopes the government will support the company's newly-unveiled four business plans which involves the building of the first and largest automotive expo centre in the Asean region, an Islamic trade and financial centre in Melaka, a hospitality and resort development and a medical prevention, anti-ageing and aesthetic hub.
"I am 62 years old and I really want to enjoy my life. But I have to do justice for my shareholders. At the same time, I want the government to (support). We hope they will listen to us," he said, adding that he would write to Prime Minister Tun Dr Mahathir about the plans.
He also hopes that the prime minister could reintroduce the Malaysian Incorporated policy or Malaysia Inc, as it had helped the private sector to thrive.
Introduced in 1981, Malaysia Inc is premised on the belief and conviction that the economic growth and overall development of the country can be facilitated by the close cooperation between the private and public sectors.
"The new government should aim to protect and propel new businesses.
"The Malaysia Inc policy should be reintroduced and new ideas from private sector should be protected and not hijacked," he said.
"Similarly, the government should liberalise and not be over protective of the banking and financial industries. Banks and financial companies should ideally operate as business entities with rules and regulations, thriving on their own merits," he added.
Click on this link to go to the original story on EdgeProp.my