This article first appeared in The Edge Financial Daily, on January 18, 2019.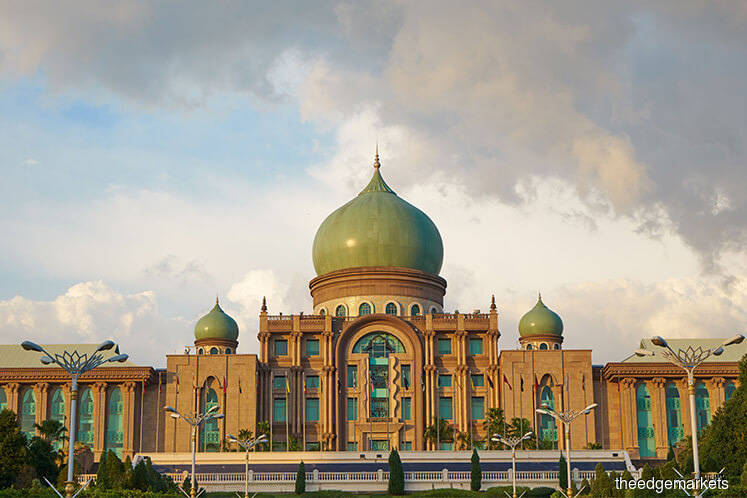 KUALA LUMPUR: As investor sentiment continues to be rattled by external uncertainties, Putrajaya must step up efforts to provide clarity in the execution of its policies or risk dampening growth, says the Socio-Economic Research Centre (SERC).
"There is a need to fine-tune macro reforms ... to convince investors, particularly the ratings agencies, that the government is determined to strengthen its fiscal position," said Lee Heng Guie, SERC's executive director and chief economist.
Lee emphasised the need for the government to focus on fiscal reforms and improving the health of its balance sheet in order to convince the private sector that it is capable of supporting future growth.
"If [the government] is not showing me the fiscal reduction path, then I worry about whether or not, say, taxes can be lowered in the future," Lee said at a media briefing yesterday.
This may discourage the private sector from participating in the economy, especially because a higher budget deficit will make it harder to lower tax, he said.
"My wish is for the government to provide policy certainty, clarity and consistency. That is the first thing (that is needed) to set a stable environment. Whatever (happens) externally is beyond our control, but then you have to anticipate the challenges that could impact the economy," Lee noted.
The time is now, he added, for the government to push reforms into place, especially as the domestic and global economy is still growing.
"[Economic] conditions are stable now. It's not like we're in a recession, it's just a slowdown [in growth momentum]," he said.
SERC projects Malaysia's economy to grow at 4.7% in 2019, in line with projections by the World Bank, although slightly lower than the finance ministry's 4.9% target.
As such, the government should take a gradual approach to reforms without ignoring the needs and potential costs to small businesses, Lee said.
"All these (reforms) must be balanced. Not everything needs to be pushed out in one go," he said, stressing, however, that while the government may take up to three years to fully implement fiscal reforms, setting a clear direction and targets is necessary.
"These reforms cannot be completed within one month or three months.
"It's a long process, but [the government] has to show conviction," Lee said.
A key immediate item on the agenda is the implementation and execution of Budget 2019, which was tabled on Nov 2 last year.
To Lee, the government should expedite the disbursement of the allocated RM56.7 billion in development expenditure in order to encourage a smooth continuation of economic activity.
He also advised policymakers to look for fiscal space that will allow money to be spent on quick stimulus projects in the event of a larger-than-expected slowdown.
"We don't want to have self-fulfilling expectations where people think the US economy is not doing well and then start to pull back spending. The government has to get ready [for this]," he said.
In particular, SERC expects Malaysia's export growth to slow to 3.3% next year as global growth, particularly global semiconductor sales, appears to have peaked and are moderating.
Commodity prices are also seen to be flagging a weaker global economy, the research house's data showed.
On top of that, overly cautious spending behaviour due to labour market uncertainties is also a cause for concern, Lee said.
He highlighted that low wage compensation is an issue, with labour's share of economic growth in Malaysia at only 35.2% of gross domestic product versus 45% and above for other countries.
That being said, Lee cautioned that any increase in wages must be matched by an increase in productivity.