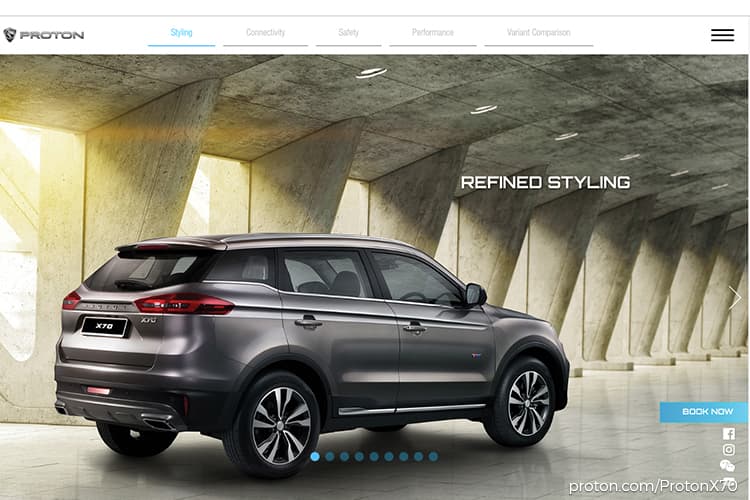 KUALA LUMPUR (Oct 17): Proton Holdings Bhd has launched an online booking platform on its website for the Proton X70 sport-utility vehicle (SUV), after studying consumer preferences and market trends.
In a statement, the Malaysian national car manufacturer said the platform went live at 10am today to allow customers to book the Proton X70 anywhere using any device with Internet access.
Proton Holdings distribution arm Proton Edar Sdn Bhd's chief executive officer Abdul Rashid Musa said in the statement: "After studying consumer preferences and market trends, Proton believes the time is right to offer an online booking facility to our customers. The platform allows bookings to be made from anywhere a customer is, as long as there is an Internet connection available. The company has also decided to reward those who make a booking prior to the launch of the Proton X70. This will come in the form of special gifts for all early birds, regardless of whether they book their unit online or at our outlets."
"The customer response to the Proton X70 has been overwhelming. Attendance at our preview sessions has been very high, with the majority of attendees saying they are impressed by the quality and specification offered on the first model to be jointly developed by Proton and Geely (Zhejiang Geely Holding Group Co Ltd). It will be a game changer for Proton and customers acknowledge this, judging by the strong pre-launch booking numbers. Therefore, we are working hard to ensure the cars [being] delivered, meet the heightened expectations of our customers," Abdul Rashid said.