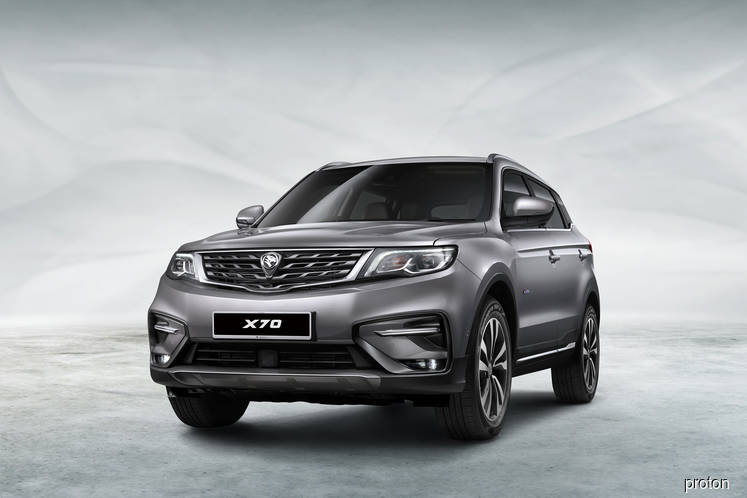 KUALA LUMPUR (Sept 7): Proton Holdings Bhd had today unveiled to the Malaysian media its highly-anticipated sport-utility vehicle (SUV) Proton X70 ahead of the vehicle's launch later this year.
In a statement today, Proton Holdings said the media preview session was not a stand-alone event catering just to the media.
"A series of customer events spanning seven Malaysian cities running from Sept 19 to Nov 4 would also be held to allow members of the public, the banking and insurance industry as well as potential corporate buyers to get a similarly close first look at the X70 before it is launched later in the year," said Proton Holdings, a 50.1%-owned subsidiary of DRB-Hicom Bhd.
Zhejiang Geely Holding Group Co Ltd owns the remaining 49.9% stake in Proton Holdings, according to the statement.
Proton Holdings' distribution arm Proton Edar chief executive officer Abdul Rashid Musa said: "The preview sessions start on Sept 19 and our plan is to reach nearly 6,000 people. That is only a small portion of the potential buyers we are targeting but for those who are already convinced they want to buy our new SUV, Proton will start taking bookings for the X70 on Sept 8 with a deposit of RM1,000 each."
"We can now reveal that Proton's SUV will be called the X70. This is the first time an alphanumeric naming system is used on a Proton model as our research shows it will make it easier for Proton to sell the X70 in ASEAN and other international markets as there are no language barriers to overcome. The letter X is also synonymous with Crossover or SUV vehicles so using it makes it easy to identify the segment this Proton model is from while the number 70 denotes the size/class of the SUV and gives Proton a logical system to add bigger or smaller models in the future," Abdul Rashid said.
At Bursa Malaysia today, DRB-Hicom was among top gainers on the Proton X70 news. At 4:28pm, DRB-Hicom shares rose 10 sen to RM2.17 with some eight million shares traded.