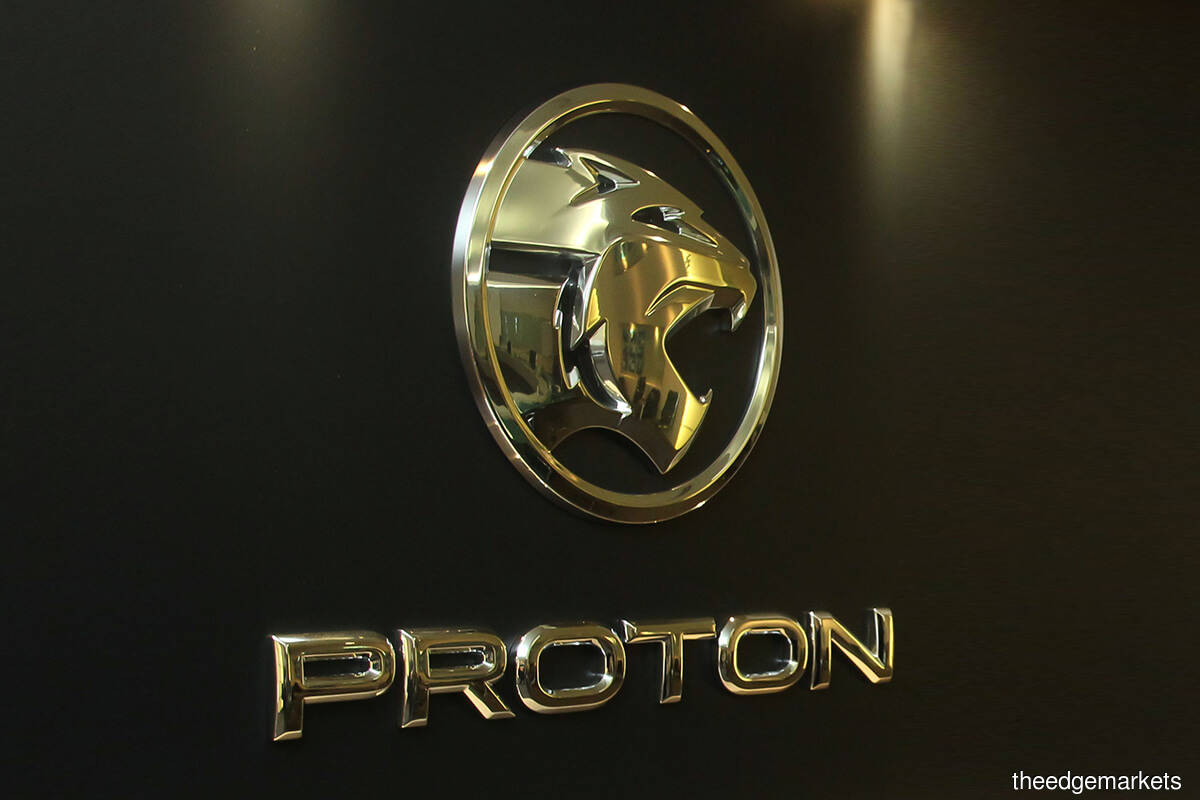 KUALA LUMPUR (Sept 15): DRB-Hicom Bhd's 51.1%-owned unit Proton Holdings Bhd will be taking orders for its X50 crossover sport utility vehicle (SUV) tomorrow.
In a statement, the marque said that customers can book their vehicles by paying RM500 at showrooms from tomorrow.
"Customer preview sessions will be held at four separate locations beginning Sept 19, though these will be closed-door events," it said.
The X50 rolled off the production line at Proton's Tanjung Malim plant for the first time today. The plant saw a RM1.2 billion extension in 2019.
The new Proton SUV will be locally assembled at the plant and is expected to have purchase intent of RM1.8 billion annually among the domestic automotive vendor community.
Combined with another RM1 billion in parts purchases for the Proton X70, the combined annual contributions to automotive vendors by Proton's two SUVs will be around RM2.8 billion.
"As a company that manufactures locally, Proton's growth means more money is injected into Malaysia's automotive vendor ecosystem leading to more jobs and wealth creation. This is vital at a time when Covid-19 has significantly hit Malaysia's economy," said Proton chairman Datuk Seri Syed Faisal Albar.
The X50 is the second all-new vehicle developed after Zhejiang Geely Holding Group Co Ltd entered the DRB unit in 2017 by acquiring a 49.9% stake. The first model was the X70, launched in December 2018.
In a separate statement, Geely noted that the X50 is based on the Geely Bin Yue (in China) or Cool Ray (global markets). The newly launched car was developed using the Chinese automaker's B-segment Modular Architecture platform.
"It utilises Geely Holding's full portfolio of technologies that were jointly developed with Volvo at Geely Holding's jointly operated R&D Centre in Europe, CEVT. These shared technologies will further help Proton with its brand rejuvenation as the brand continues to grow based on its technology offerings in Malaysia and the wider Southeast Asian region," Geely said.
It added that the new factory extension at Tanjung Malim has a flexible production process that allows for both the X70 and X50 to be produced.
Shares in DRB-Hicom finished 1.95% or four sen higher at RM2.09, valuing it at some RM4.04 billion. It saw 1.37 million shares traded.