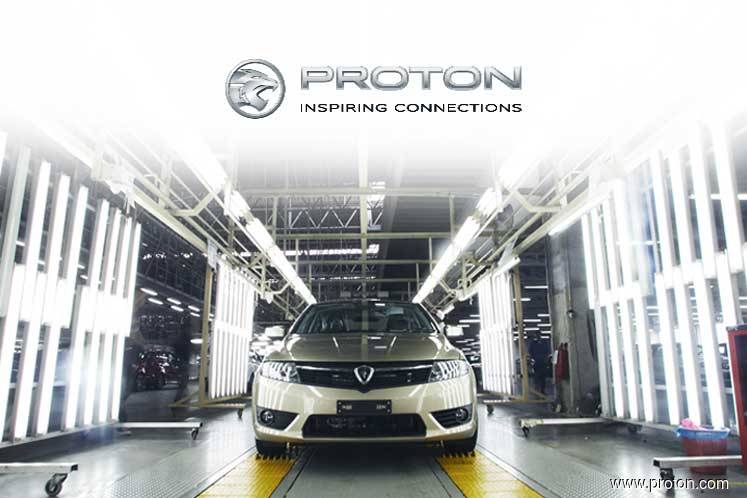 KUALA LUMPUR (Feb 3): National carmaker Proton Holdings Bhd began 2020 on a solid footing, continuing its strong performance.
In a statement today, Proton said it recorded a total of 8,506 new registrations, representing a 20.2% year-on-year (y-o-y) jump, in January.
Proton said its market share rose by 4.9% to 19.5%, compared to the same period last year.
Proton chief executive officer Dr Li Chunrong said despite the short month due to the Chinese New Year holidays, the company performed well within expectations as it continued to hold its No. 2 position.
"This is a great start to the year on the back of our performance in 2019. January is always a tough month but we still managed to have our best showing in four years," he said.
Li said the Proton X70 held its position as the segment leader with a total of 1,367 units registered.
Meanwhile, he said the Saga continued to be the mainstay, representing nearly half of total sales with 3,871 units sold — a 72% y-o-y increase.
He said the Persona, Iriz and Exora also performed well in comparison with January 2019.
Li said the Persona, in particular, nearly doubled in sales with 2,109 units delivered to customers.
He said this represents an 84% increase in comparison with the corresponding period. At the same time, the Iriz grew nearly five-fold, with 785 units finding their way to new customers. This is an increase of 465%.
Li said Proton's customers saw the value in its improved product line.
"This is especially for the Saga, Persona, Iriz and Exora which were all launched last year. We believe that our strong emphasis on technology, safety and quality is what is driving sales.
"However, we will not rest on our laurels and will continue to push the envelope on raising standards both in quality and service," he said.
Proton is 50.1% owned by DRB-Hicom Bhd.
At the midday break today, DRB-Hicom shares fell 2.2% or 5 sen to RM2.22, valuing it at RM4.29 billion.