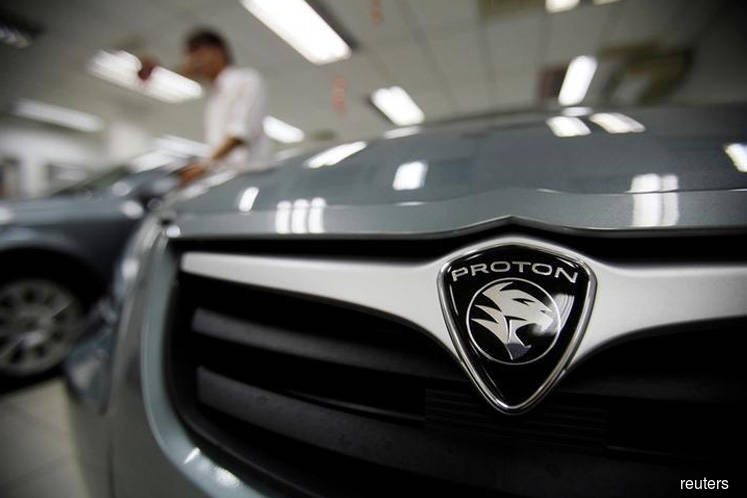 KUALA LUMPUR (July 6): Automaker Proton Holdings Bhd sold 6,173 cars last month, mainly driven by sales of their Saga and Persona models.
As a result, Proton's share of total industry volume (TIV) for June had increased to 10%, up from 9.5% in May.
In a statement today, Proton said the car sales performance in June represents a 50% month-on-month growth. This is attributed to Malaysians' intention to take advantage of the zero rating of goods and services tax (GST), as well as the company's Duit Raya promotion.
Proton Edar Sdn Bhd CEO, Abdul Rashid Musa, said June was the company's best sales month so far in 2018, reflecting Malaysian's interest to the company's products.
"The attractive promotional offers we had, zero-rated GST price and an overall improvement in the quality of our cars, helped to boost sales, which we are hopeful of carrying over for the remainder of 2018," Rashid said.
According to Rashid, Proton has appropriated a sum of RM61,730 to Tabung Harapan Malaysia to fulfil its previous promise to contribute RM10 for each car sold from June 1 to Dec 31 this year.
Tabung Harapan was set up by the Malaysian government to gather funds from the public and channel these financial resources to pare down a trillion-ringgit national debt.
With sales on an upswing and the target launching of its first sport-utility vehicle (SUV) before year end, the company is optimistic that the amount of funds would grow bigger.
"Proton is proud that we have managed to earmark over RM61,000 for Tabung Harapan Malaysia, in just the first month of our contribution initiative. It is our intention to sell even more cars for the rest of the year, so as to contribute as much as possible to the fund, that will eventually benefit all Malaysians," Rashid said.