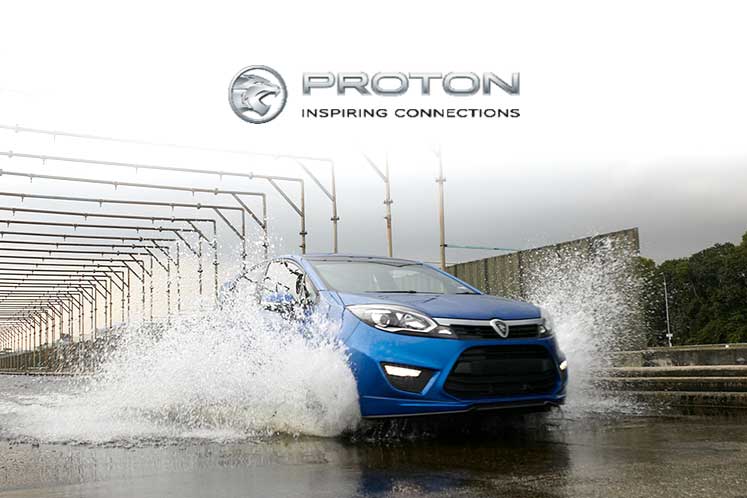 SUBANG JAYA (Feb 12): Proton Holdings Bhd (Proton) expects minimal impact on the production of its China-assembled X70 model following the Covid-19 outbreak.
Its deputy chief executive officer Datuk Radzaif Mohamed said the national carmaker is closely monitoring the situation to ensure it does not disrupt the company's operations.
"We have a number of vendors in China so we're monitoring the crisis development very closely. At the moment, the impact is very minimal," he said at the launching ceremony of the Proton X70 completely knocked-down (CKD) model here today.
"So far we're okay. We don't know what's going to happen or how long it (the crisis) will last but, suffice it to say that our stock is sufficient to meet the demand in Malaysia," he added.
Meanwhile, the newly launched locally assembled Proton X70 boasts a price drop of between RM1,000 and RM5,000, compared with the prices of the existing imported model, depending on its variants.
At the launch today, Proton chairman Datuk Seri Syed Faisal Albar said the new Proton X70 proves that the national carmaker is able to produce vehicles according to global quality standards.
"The 2020 Proton X70 is a significant accomplishment for us as it not only represents the first model off the new line but, also because we have matched and exceeded the quality standards of the model we launched 14 months ago," he said.
Similar to its predecessor, the 2020 Proton X70 is offered in four distinct variants with a tweaked line-up comprising Standard, Executive, Premium and the all-new Premium X with prices ranging from RM94,800 to RM119,800.
All variants are offered with the Integrated Cockpit Information System (GKUI) system that made its debut in the previous model.
Featuring an embedded eSIM card, the system offers online music streaming, navigation, weather forecasts and voice recognition via an 8-inch Android based touchscreen interface.
Other new features of the sport utility vehicle is the introduction of a seven-speed Dual Clutch Transmission (7-DCT) in place of the six-speed Automatic Transmission (6AT) previously used.
The new gearbox installed in the Proton X70 CKD model also helps to reduce fuel consumption and enables much smoother and quicker gear changes, resulting in a superior driving experience.