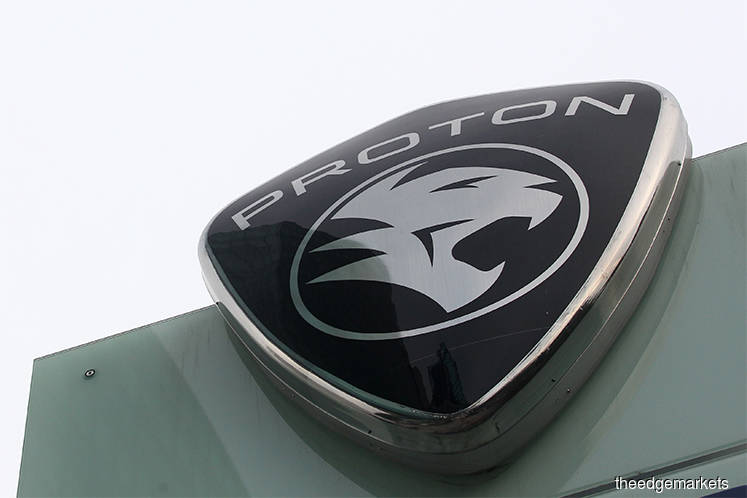 KUALA LUMPUR (April 1): Proton Holdings Bhd recorded a 46.1% year-on-year increase in registrations for March, almost four times the total industry volume (TIV) growth rate of 11.8% for the month.
For the first quarter of the year, registrations grew 43.5% year-on-year, compared to TIV growth of 6.7% during the same period.
In a statement, the group said its results for the month and the first quarter of the year puts Proton ahead of its rivals.
"The numbers posted by Proton in 2019 is the direct result of hard work put in at every level of the company. These achievements are possible due to the growth in the number of 3S and 4S outlets, an increase in product quality, refocusing on customer service and improvements in many other areas.
"With the forthcoming launch of our updated models later this year, Proton is confident its investment in the business will continue to benefit sales growth," said Proton chief executive officer Dr Li Chunrong.
Proton's first SUV, the Proton X70, achieved impressive registration numbers of 2,979 units, making it the best-selling SUV in March and the first quarter of the year.
Meanwhile, 25,000 bookings have been received to date, making the Proton X70 the most popular Proton model in the line-up for 2019.
"With delivery numbers of the Proton X70 increasing, we are hopeful of being able to reduce waiting times for our customers. At the same time, we are working diligently to ensure each unit we deliver is perfect, as our aim is for our new SUV to be the highest rated vehicle for the Initial Quality Study (IQS) rankings for Malaysia in 2019," said Li.
The group currently has 75 3S (centres which offer sales, service and spare parts) and 4S (centres which offer sales, service, spare parts and body and paint services) outlets nationwide and is increasing its efforts to support existing dealers to upgrade their facilities or attract investors to set up new outlets.
"One of the reasons why sales are increasing is the number of 3S and 4S outlets in Proton's network. We have proven that these outlets are very effective at attracting new and current customers to our brand, as they are able to deliver a premium sales and after sales service experience.
"Therefore, we will be adding more such outlets in 2019, in preparation for the introduction of our future models," Li said.