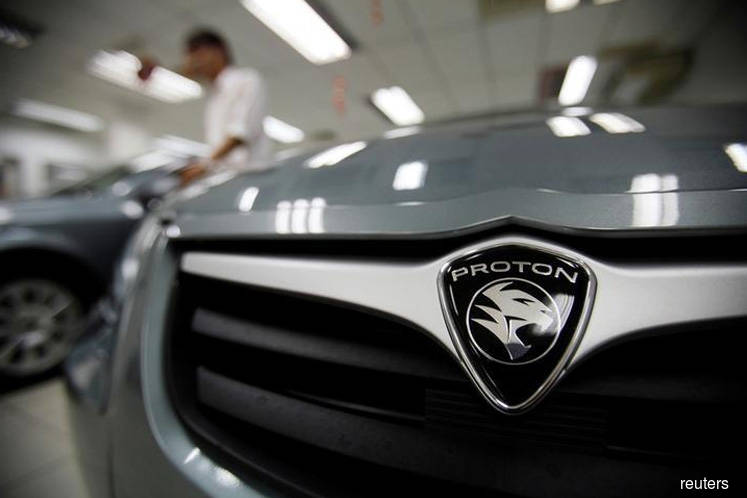 KUALA LUMPUR (Jan 8): Proton Holdings Bhd's overall sales for 2017 slipped 1.8% to 70,991 units from 72,291 units a year earlier, no thanks to poorer fleet sales due to lower taxi orders.
Fleet sales last year came in at 2,807 units sold, Proton said in a statement today. No comparative figure was given for 2016 fleet sales.
Its overall sales last year was driven mainly by the Saga, Persona and Ertiga, which made up 80% of the tally.
The Saga registered steady sales at above 30,000 units in 2017, it noted. "As the most affordably-priced sedan, the Saga is still viewed as the most value-for-money car in its segment and hence, maintained its popularity among first-time Proton car-buyers or as a second car," the car maker said.
As for the Persona, it posted a 27% year-on-year (y-o-y) increase with 19,510 units sold, while the Ertiga saw 6,091 units sold in 2017.
Retail sales last year grew 2.5% y-o-y to 68,184 units from 66,513 units. It said "healthy growth was seen from the Central, South, East Coast regions and East Malaysia", with each recording 1% to 10% increase in units sold.
Proton's sales and marketing vice president Abdul Rashid Musa said the group's car sales for 2017 has "stabilised" and that part of that was due to an "aggressive quality improvement exercise done internally".
"Our counterpart from Geely Auto performed a stringent quality audit of our cars and within three months, we were able to improve our quality points threefold. The audit was measured using a stringent system, which is aligned to the international standard of Volvo cars, as practised by Geely.
"We are looking at 2018 more positively and we hope to intensify our efforts to do better this year. This year will be a critical year for Proton, as we shall be implementing activities aligned to the new 3-10 years Business Plan, key to the turnaround of the company," said Abdul Rashid.
"In order for us to pick up our sales numbers, we shall be taking further steps for more attractive consumer campaigns, and improvement of product and service quality," he added.
Meanwhile, in conjunction with the upcoming Chinese New Year festival, Proton is offering discounts of up to RM3,500 for the Saga, RM4,500 for the Persona, RM5,000 for the Iriz, RM5,500 for the Exora and up to RM13,888 for the Perdana.
In addition, Proton vehicle owners are invited to a free 20-point safety inspection at any of the company's authorised service outlets.