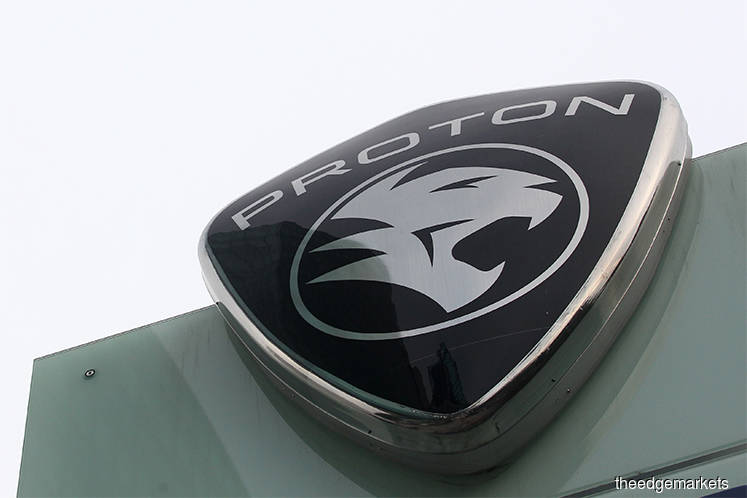 KLANG (July 11): Loss-making Proton Holdings Bhd aims to return to the black by 2020, on the back of new model launches and improved after sales services, as well as better built cars, as it moves towards more stringent product quality benchmarks to ensure its vehicles are on par with global standards. 
A 50% month-on-month rise in June sales to 6,173 units against 4,091 in May, has prompted the company to consider revising its sales target for the year.   
"We have good products and if we can upgrade all outlets, then we can [deliver] good services, and [that leads to] good customer experience [resulting in] good results," said Proton chief executive officer Li Chunrong. 
Proton has been loss-making for a number of years, and posted a net loss of RM1.46 billion for the financial year ended March 31, 2016 (FY16). Under its Chinese partner Geely, a key focus of its turnaround plan will be to deliver quality products and services to rebuild its brand image. 
At the opening of the Jalan Kapar 3s outlet — an upgraded outlet in Klang — Li said Proton's first sports utility vehicle (SUV) based on Geely's Boyue platform is expected to be launched by October this year, and will include both completely built-up and completely knocked-down (CKD) versions. 
DRB-Hicom Bhd had previously said the first batch of the SUV model is expected to be China-built, and that the CKD version could potentially be launched in the second half of 2019. 
"Our target is to be the number one in the SUV market in Malaysia," Li said, although he would not talk about Boyue's proposed price. 
Proton is 50.1%-owned by DRB-Hicom and 49.9% by China-based Zhejiang Geely Holding Group via its wholly-owned subsidiary Geely International (Hong Kong) Ltd. 
Proton sales and marketing vice president Abdul Rashid Bin Musa said that the upgrading exercise is progressing well with 87 outlets ready to be upgraded to 3S or 4S centres as at June 30 this year against a target of 109 outlets.
Abdul Rashid said the global customer product audit (CGPA) would be used as a benchmark to perform its product quality audit and to ensure Proton vehicles are on par with global standards.
The carmaker's target is to improve to a score of 1,500 points in the CGPA by the end of 2018, from 1,763 as at June 2018. In comparison, Volvo and Geely scored about 850 and 1200 points respectively on the benchmark. 
The ongoing quality initiatives cover Proton's business value chain, and focus on four areas in particular, namely design, suppliers, manufacturing, and after-market. Proton said the initiatives are to ensure end-to-end continuous product and process quality improvement. 
Proton's market share rose to 10% of total industry volume (TIV) compared with 9.5% in May, and Abdul Rashid said the company is planning to revise its sales target for the year, following more robust sales in June stemming from the zerorising of the 6% goods & services tax from June 1. 
He however pointed out that a lot remains uncertain, as it is still unclear as to how and on what terms the sales & services tax would take, when it is reintroduced in October. 
Proton's Jalan Kapar 3s outlet has 12 service bays, 8 hoists, 3 delivery bays, and 70 customer parking bays. In addition, the outlet also has a play area to keep children occupied.