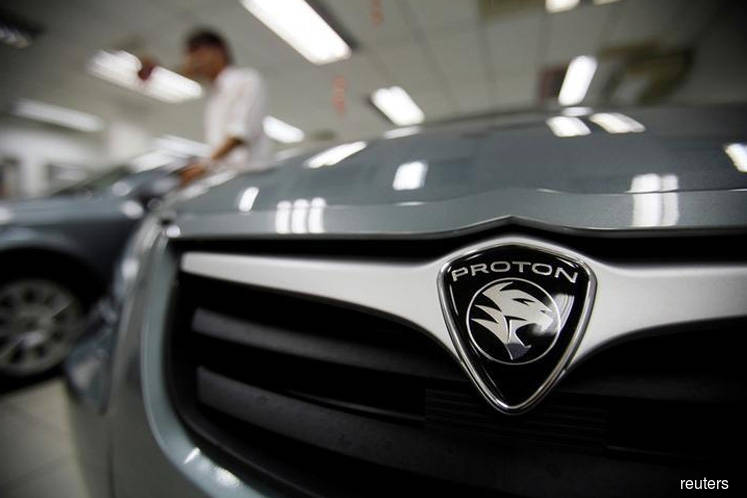 KUALA LUMPUR (July 10): Proton Holdings Bhd will proceed with its plan to create an Indonesian national car and subsequently explore the idea of creating an Asean regional car, in collaboration with PT Adiperkasa Citra Lestari, said its chairman Datuk Seri Syed Faisal Albar. 
"Certainly. We will proceed with the discussion in that respect," Syed Faisal told reporters after meeting the five-man Council of Eminent Persons (CEP) at Menara Ilham here today. 
For now, Syed Faisal, who was accompanied by Proton chief executive officer (CEO) Dr Li Chunrong and deputy CEO Datuk Radzai Mohamed, added that "no cost is involved." 
In 2015, Proton inked a memorandum of understanding with PT Adiperkasa Citra Lestari to explore opportunities to develop and manufacture an Indonesian national car.  
Under the MOU, which was witnessed by now Prime Minister Tun Dr Mahathir Mohamad and Indonesian president Joko Widodo, the two companies will conduct feasibility studies to explore specific areas of cooperation, including commercial and technical aspects.  
The MOU also entails both parties planning localisation, purchasing, engineering and design activities, logistic services, market studies and other relevant processes. 
Once the feasibility study is successfully completed, Proton had said it would sign a definitive agreement to formalise the joint-venture.  
On Proton's meeting with the CEP today, Syed Faisal said the council wanted to find out Geely's level of conviction to turn Proton into a highly successful auto company. 
"The discussion went very well," he added.  
Separately, Syed Faisal said the government should continue to recognise Proton and Perusahaan Otomobil Kedua Sdn Bhd as national carmakers, even though they are privately managed and may have roped in foreign partners.  
"Even though the CEP did not ask on Proton's status as the national car, we still explained to them that there is a need for the confidence in the automotive market, in terms of Proton and Perodua (to be recognised) as national cars," he said.  
"In that sense we have relayed to them that the confidence has to be maintained in the market," he added.  
In May 2017, Dr Mahathir wrote in his blog and expressed his disappointment that Malaysia had lost its national icon after DRB-Hicom Bhd roped in China-based Zhejiang Geely Holding Group Co and sold a 49.9% stake in Proton for a final sum of RM460.3 million.  
Syed Faisal said that Geely, a company controlled by Chinese tycoon Li Shufu, had recently bought close to 10% stake, worth US$9 billion in Daimler AG, which owns the premium German-manufactured Mercedes-Benz Cars. 
At the same time, Geely also holds a controlling stake in Volvo AG and London Taxi Company, as well as in firms with flying cars technology in California. 
"Based on their (Geely) track record, we told the CEP that Geely is the most suitable partner to take Proton to a higher level," Syed Faisal added.